The timeless brilliance of the Roman capital, the stunning Renaissance galleries of Florence, and the mesmerizing canals of Venice. More often than not, these are the images that come to mind when thinking of Italy, but there's much more to this beautiful country than its urban treasures. Northern Italy boasts some of the most magnificent landscapes in the country, while its captivating lakes with picturesque towns set against a backdrop of verdant forests and majestic mountains offer a haven of peace and tranquility fpr a perfect escape in nature.
Fashionable in Lake Como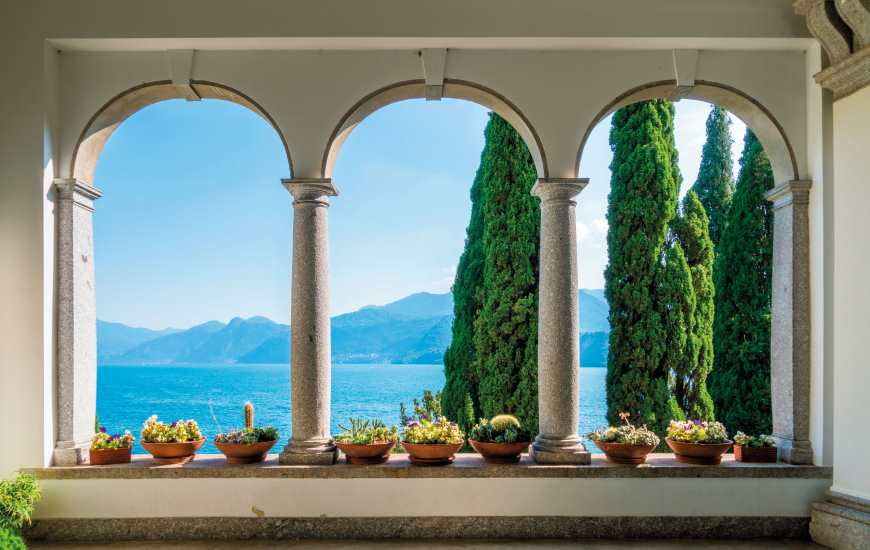 Hugged by tall, cypress-covered mountains, the sparkling Lake Como has been a magnet for society's elite since Roman times. With its shores dotted with majestic neo-classical villas sporting perfectly manicured gardens and roads that are frequented by luxurious sports cars, Lake Como is easily the most
James Bondesque
of the Italian lakes. A firm favorite among international celebrities and high society types alike, the picturesque towns around the lake offer plenty of opportunities to see and be seen, as well as more than a few world-class restaurants to sample and plenty of interesting boutiques to explore.
Top Things to Do: Outdoor activities and walking around the attractive streets of Bellagio and Varenna. There's also a good chance that you'll run into someone famous, so if you enjoy celebrity spotting, Lake Como is the place to be.

Wining and Dining in Lake Garda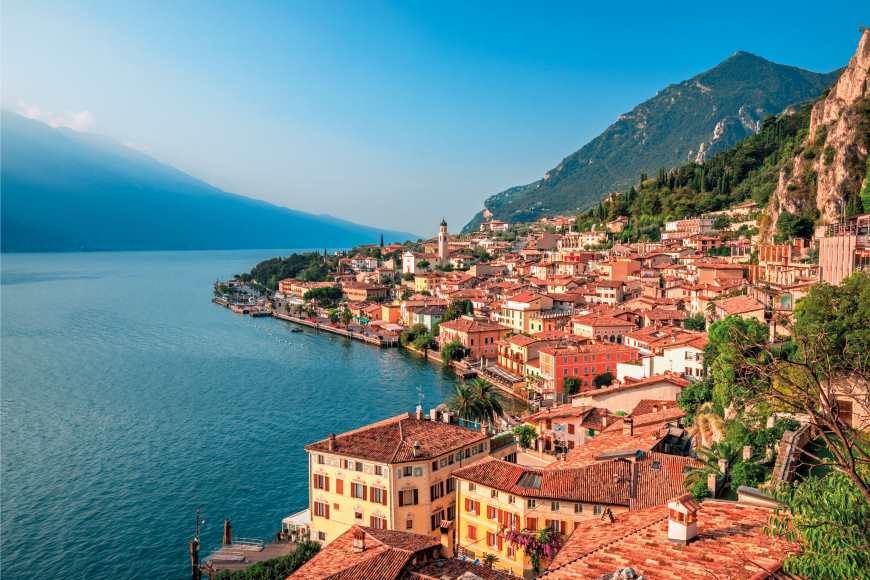 The largest of Italy's lakes is home to an exceptionally diverse landscape. To the south, it is bordered by the province of Veneto and the rolling hills of Lombardy whereas its northern section is hugged by the steep cliffs of Trentino Alto-Adige. Despite its northern location, Lake Garda enjoys a mild, Mediterranean climate that is conducive to a range of agricultural activities including the cultivation of olive trees, citrus trees, and most notably vine. If you're looking to scratch a culture itch, the Vittoriale degli Italiani offers interesting insight into the life of the famous Italian poet and writer Gabriele D'Annunzio.
Top Things to Do: Wine tasting, outdoor activities, visiting the natural thermal spas in Sirmione.
Elegant in Lake Maggiore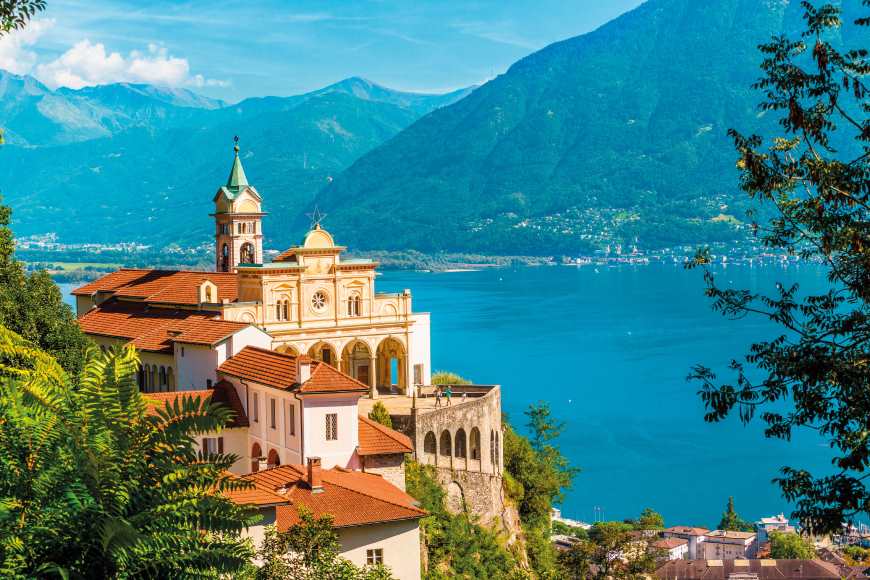 The only one of Italy's lakes that crosses the border into another country, Lake Maggiore has a distinct international character. Widely regarded to be the most graceful of northern Italy's lakes, Lake Maggiore will take your breath away with its picturesque small villages and captivating belle-epoque architecture. While most of the towns around the lake are quiet and laid back, you can always head to the town of Verbania if you're looking for a bit more excitement. Here you'll find restaurants and nightlife aplenty while you can also enjoy easy access to the captivating Borromean Islands.
Top Things to Do: Admiring local architecture, exploring the Borromean Islands, outdoor activities.
Romantic in Lake Orta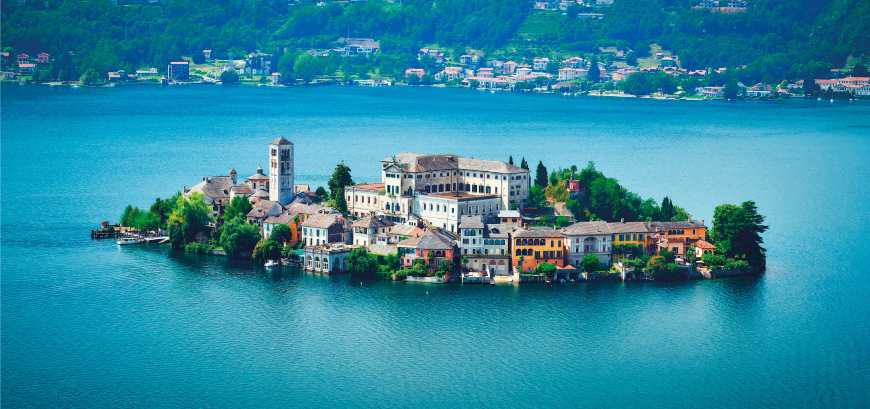 Surrounded by verdant woodland with the picturesque snow-capped Alps in the distance, Lake Orta may not be as big or as frequented as some of northern Italy's other lakes, but that is precisely what makes it so captivating. Its principal town, Orta San Giulio, is all narrow streets and faded elegance with plenty of restaurants and cafes to sit back and enjoy the rustic ambience. Just a short ferry ride from the shore, you can explore the beautiful San Giulio Island, home to a tiny medieval town that will make you feel like you've stepped back in time.
Top Things to Do: Relaxing and enjoying the peaceful atmosphere, visiting the local market, exploring San Giulio Island, perfect for a romantic getaway.
Nature's Gifts in Lake Iseo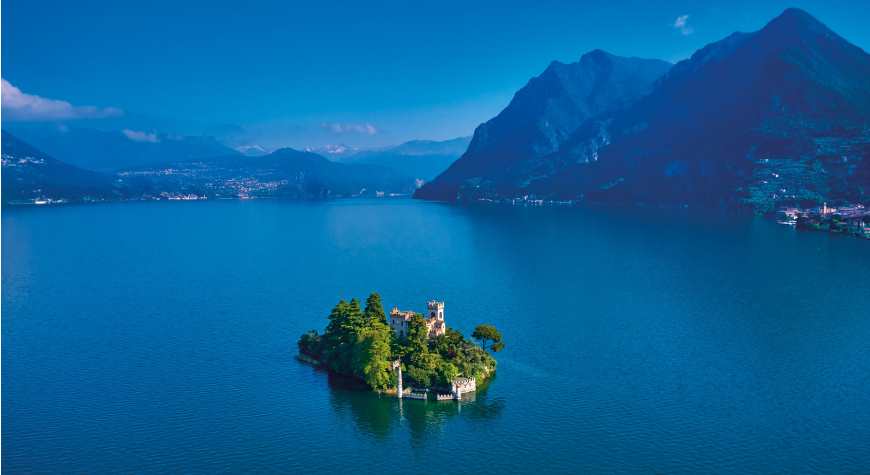 Peaceful and relaxing, pretty Lake Iseo is another one of northern Italy's gems that remains largely undiscovered by the majority of international travelers. An ideal destination for lovers of the great outdoors, Lake Iseo offers plenty of trekking and hiking opportunities while the charming Monte Isola island at the center of the lake is home to a few picturesque fishing villages, best explored via bike. Heading southeast, you can also visit the Franciacorta wine region, famous for producing Italy's finest sparkling wine.
Top Things to Do: Outdoor activities, experiencing nature, wine tasting.