In earnest, to speak of "the Greek Islands" as if they could be grouped under a single, overarching theme would be plain wrong. Made up of more than 200 inhabited islands and over 6000 isles of varying size spread across two different seas, the magnitude of the Greek archipelago is matched only by the diversity of experiences that it offers. With so many options to choose from it can be hard to know where to start, so we've decided to make your life easier by doing the legwork for you. From the culinary delights born of Crete's fertile valleys to the breathtaking sunset panoramas of Santorini and the untouched islets surrounding Patmos, here are our picks for three amazing experiences to get you dreaming about your perfect Greek island adventure!
Study the art of Mediterranean cuisine in Crete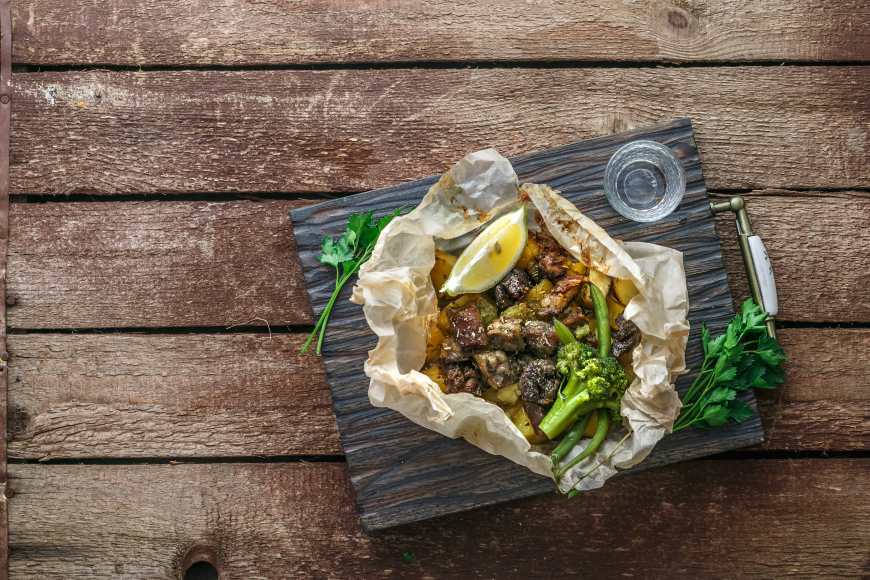 By far the largest of the Greek islands, magnificent Crete is a whole world unto itself. Historical sites and interesting cultural attractions abound, while the island's varied landscape lends itself well to a host of different activities, from hiking in the rugged canyons of the south to lazily lounging on the sun-drenched beaches of its northern coast. To top it all off, Crete is a treasure chest of culinary delights just begging to be explored. A proud ambassador of Mediterranean cuisine, Crete is an excellent place to learn the secrets of the Mediterranean diet and reap its health promoting benefits one delicious dish at a time. In the charming town of Rethymno, we will introduce you to a true master of Cretan cuisine, who will teach you everything you need to know about how to make your very own menu - from varied appetizers to ambrosial main courses.
Chase the sunset in Santorini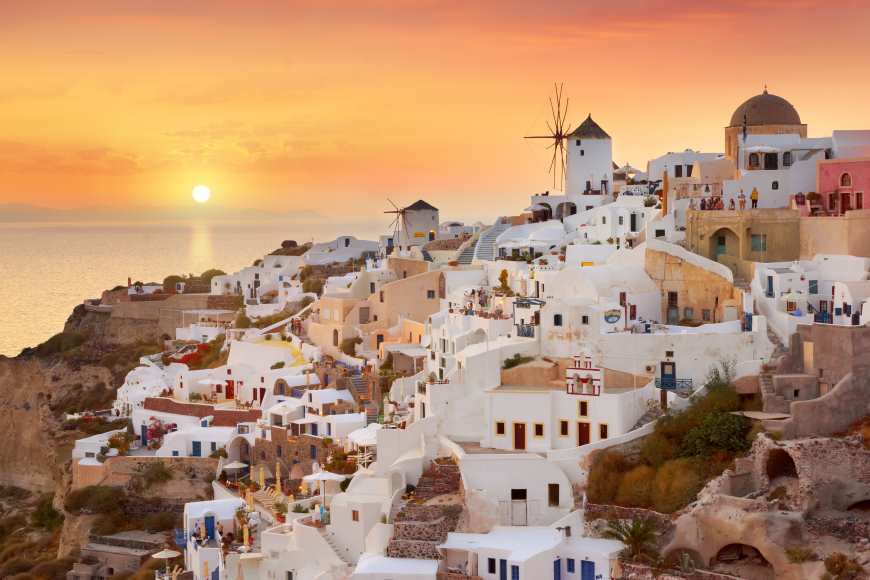 Santorini is an island that needs no introduction. Every year travelers from all over the world visit this captivating Cycladic island to revel in its incurably romantic ambience and to witness its awe-inspiring sunsets, but there's a catch. Outside the confines of your hotel room, the very same crowds that flock to the island in hopes of living out their romantic dreams and capturing the perfect sunset, make it next to impossible to have a moment alone in order to appreciate all the beauty this island has to offer. If you're looking for a way to make your time in Santorini a truly special occasion, there's a way to do it. Our private sunset sailing trips will give you the best seats in the house and allow you to admire the spellbinding sight of the blazing sun plunging into the iridescent blue waters of the Aegean Sea, while you enjoy a glass of chilled Santorinian wine from the luxury of your very own sailing boat.
Discover the hidden isles of the Dodecanese from Patmos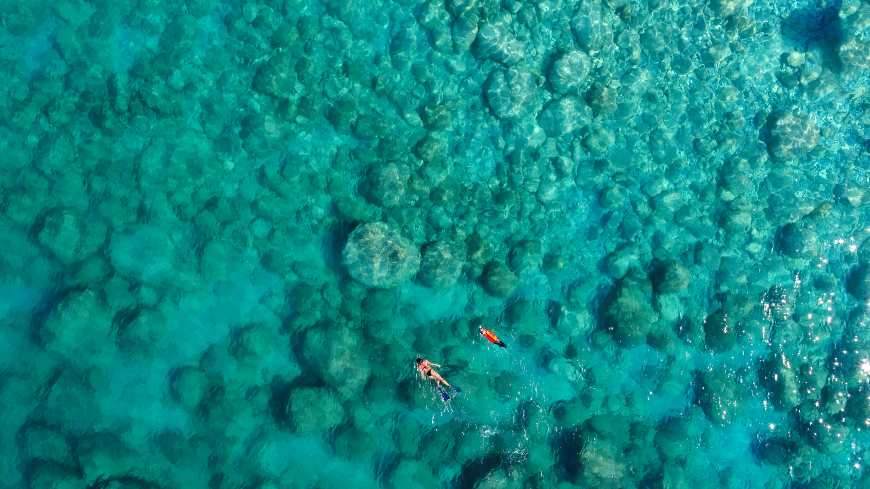 Elegant, authentic, and serene, the little-known island of Patmos rewards travelers who dare venture off-the-beaten path with its mystical ambience and some of the Aegean's most pristine landscapes. In and of itself, Patmos exudes a sense of calm and tranquility that is rare amongst the Greek islands, but if you're looking to escape the world completely, we can plan a boating experience that will take you to the unblemished isles of Marathi and Tiganakia. A visit to these two secluded isles will give you the chance to step foot on enchanting sandy beaches and swim in some of the most crystalline waters in the Mediterranean. After you've worked up an appetite, you can enjoy a delicious traditional lunch at a charming Greek taverna tucked away on Marathi.