When it comes to hotels, some like the low-key and intimate atmosphere of boutique hotels while others prefer the glamor and extravagance of big resorts. But no matter your preferences, one thing that is easy to agree on is that there is nothing dreamier than a breathtaking view. These four awarded hotels located in some of Greece's top destinations offer a relaxing and luxurious environment combined with top class service and a view that is bound to leave you speechless!
Astra Suites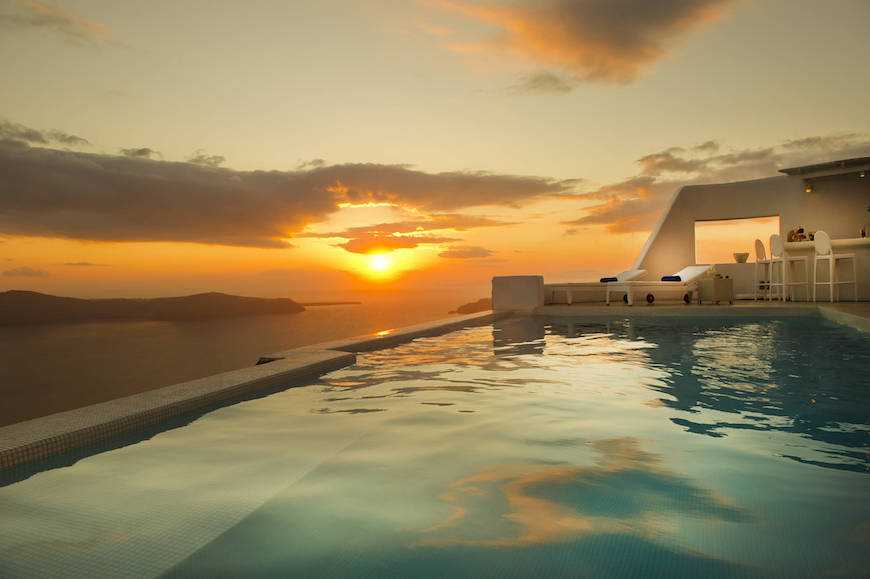 The View:
The famous, jaw-dropping Santorini caldera
Chase the sunset in Santorini
one of Greece's most romantic islands, famous for its stunning views, unique Cycladic architecture, black sand beaches and enthralling volcanic landscape. Unveil Santorini's secrets and treat yourself to sweeping views of the caldera and the Aegean Sea all while enjoying the luxury, serenity and exceptional hospitality of this romantic retreat.

TrueTrips Tip:
Dine among the stars, surrounded by the twinkling lights of Santorini's villages at the hotel's Greek, Mediterranean restaurant.
Petra Hotel & Suites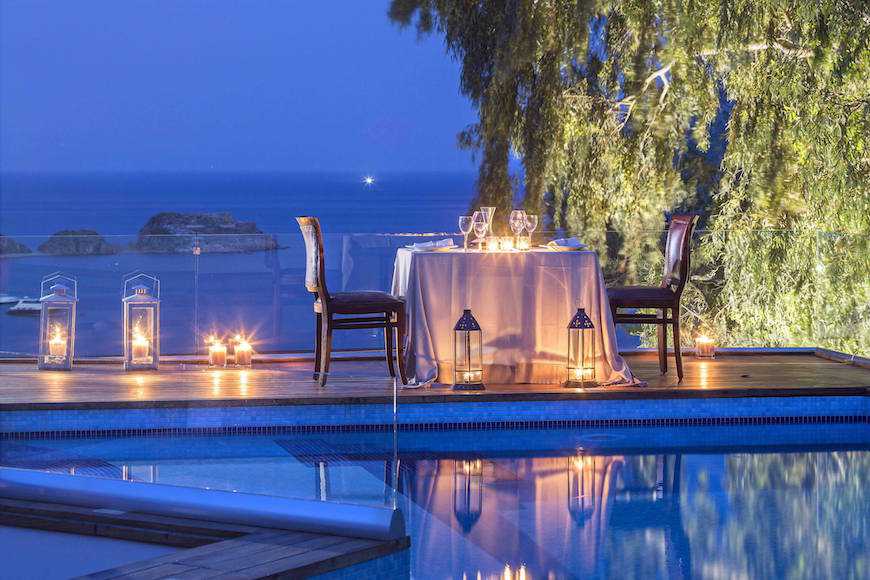 The View:
The serene bay of Grikos and the iconic Kalikatsou Rock
Discover the hidden gem of the Aegean. Patmos is a truly authentic Greek island that never feels crowded and the Petra hotel is one of its best kept secrets! With a truly personalized approach to treating its guests, delightful rooms and suites adorned with paintings and sculptures made by Greek contemporary artists and a stunning view of the gorgeous bay of Grikos and the emblematic Kalikatsou Rock, this landmark boutique hotel exemplifies the essence of the authentic Greek island experience.
TrueTrip Tip:
Indulge in homemade dishes on the hotel's dining terrace and enjoy its romantic atmosphere and the enchanting aura of the Aegean.
Myconian Utopia Relais & Châteaux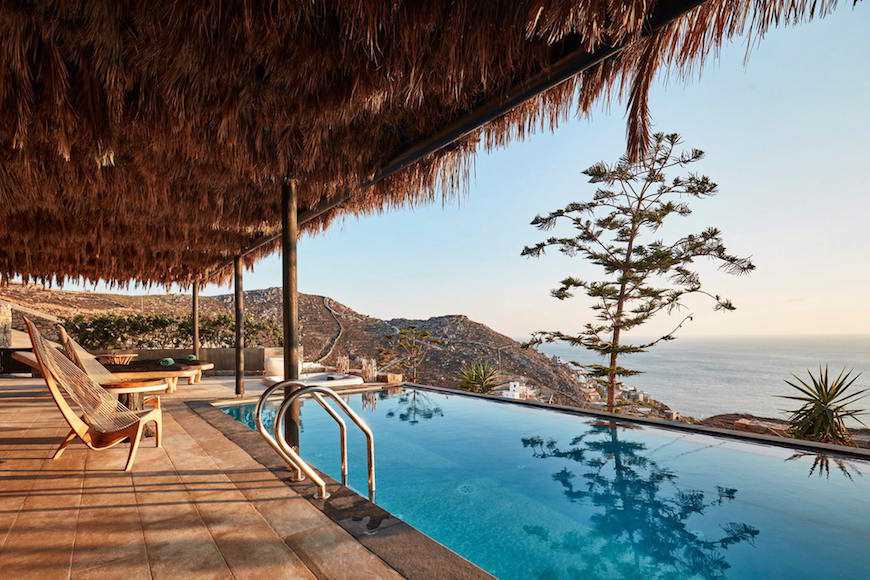 The View:
The famous and stunning Elia beach
Suspended over the Aegean Sea, the Myconian Utopia is a little slice of paradise in one of Greece's most famous islands. Enjoy the unspoiled scenery, sophisticated contemporary design and the legendary Myconian sunset at the resort's signature sea view villas in a dream-like destination that invokes a sense of wonder!
TrueTrips Tip:
Enjoy a refreshing cocktail at the Pavilion Restaurant and allow your senses to be captivated by the Aegean sunset on the backdrop of gorgeous whitewashed Cycladic buildings!
Hotel Grande Bretagne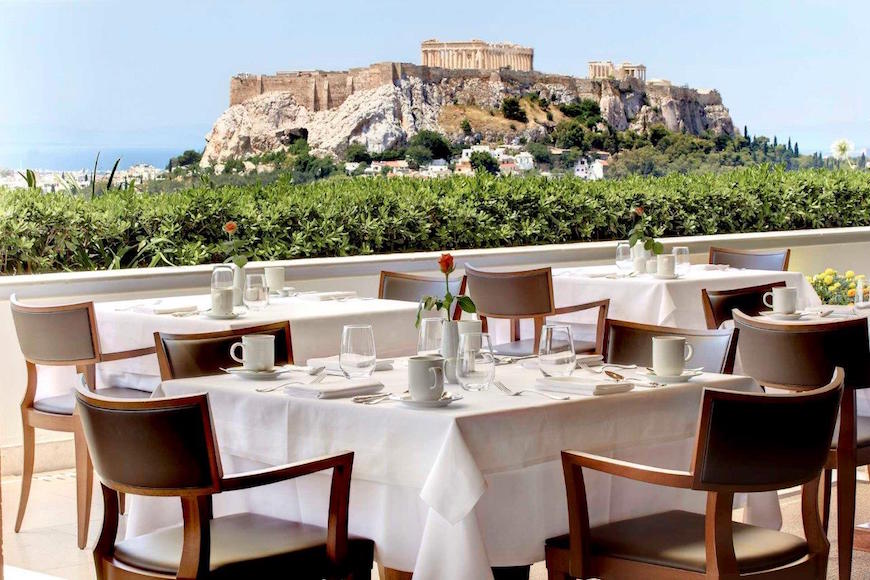 The View:
The awe-inspiring Acropolis in Athens
Plan a romantic city getaway at the most prestigious hotel in Athens! Featuring elegant architecture, excellent service, and beautiful rooms and suites decorated with original artwork the Hotel Grande Bretagne represents the epitome of style and sophistication! Enjoy a first-class dining experience and one-of-a-kind view of the Acropolis at the hotel's iconic rooftop restaurant.
TrueTrips Tip:
Satisfy your sweet craving with a delicious Tarte Diabolo created by Arnaud Larher, one of France's best pastry chefs!
TAKE ME TO GREECE