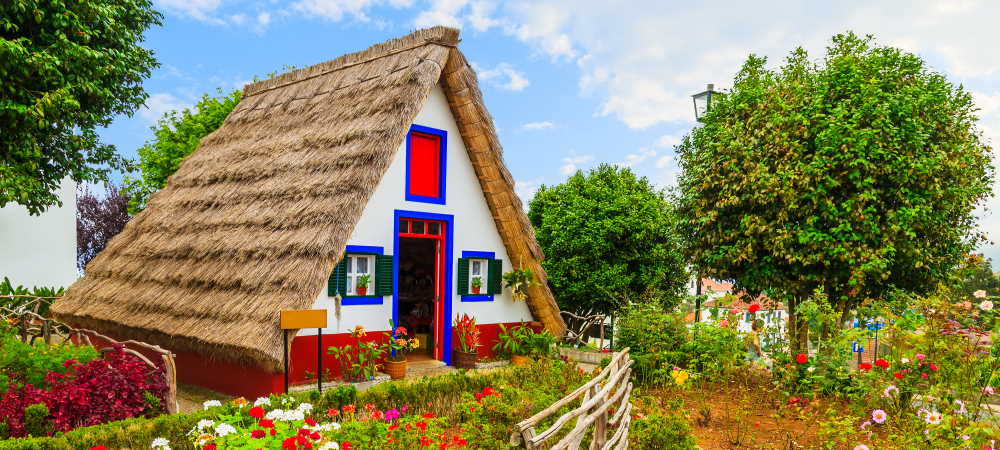 Things to Know
Madeira, the 'Pearl of the Atlantic' is a land of luscious vegetation, transparent lagoons, and picturesque fishing villages. With stunning landscapes, volcanic soil, plentiful rainfall, Madeira's forests are included on UNESCO's list of World Heritage Sites. Madeira has a lot more to offer, including wine tours, hiking, mountain biking, game fishing and many more superb outdoor activities. Madeira is an enchanting island and will captivate you just like it has other travelers for centuries.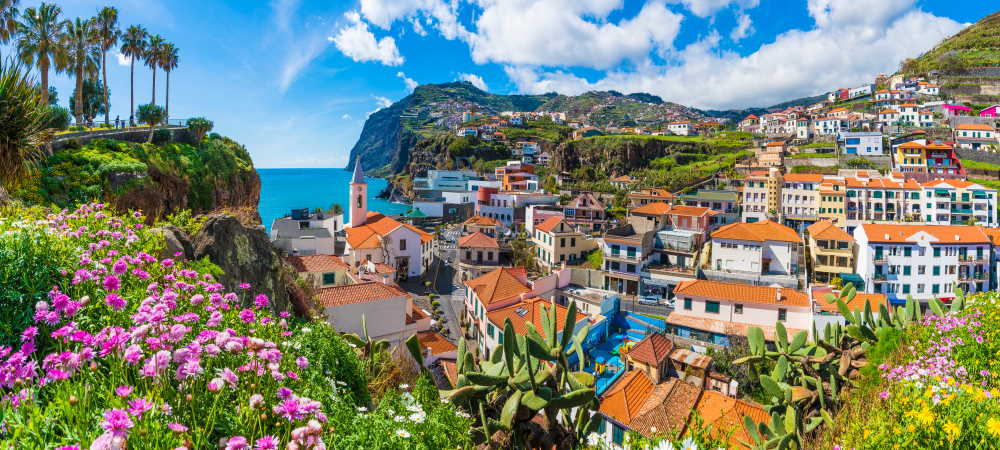 Things to See
Funchal Town
Funchal is the only town on the island of Madeira and the base of most of its tourism activity thanks to the plethora of attractions, restaurants, cafes, and of course the world famous Madeira wine.

One of the top attractions in Madeira is the Quinta das Cruzes Museum; an iconic mansion originally belonging to Joao Goncalves Zarco, the Portuguese captain who discovered Madeira. The museum is filled with priceless antiques from across the globe and is surrounded by a beautiful garden of century old trees, sub-tropical plants, and cobblestone paths.

A short walk from Quinta das Cruzes is the serene Santa Clara Convent. The convent dates back to 1476 and was last occupied by nuns in 1890. Today, it is one of Madeira's most notable attractions thanks to its elegant interiors and its Moorish-style cupola, adorned with blue, white, and gold ceramic tiles.

The Monte Palace Tropical Garden provides a relaxing break from the hustle and bustle of Funchal. The oriental style garden can be reached by cable car and is frequented by black swans, colorful peacocks and free-roaming heron.

Before leaving Funchal be sure to visit Mercado dos Lavradores, the town's busy market. Built in 1940, this art deco market is a paradise of colors and aromas; on its stalls you'll find an abundance of exotic fruit such as custard apples, monster, and tamarillo and some of the most beautiful flowers you've ever seen.
Madeira Whale Museum
The Madeira Whale Museum is located in the small fishing village of Canical; housed in an ultra-modern building, the museum is one of the best of its kind. It is the perfect place to learn about Madeira's whaling history and among its exhibits you will find real whaling boats and gear, as well as life size models of whales, dolphins and other sea creatures!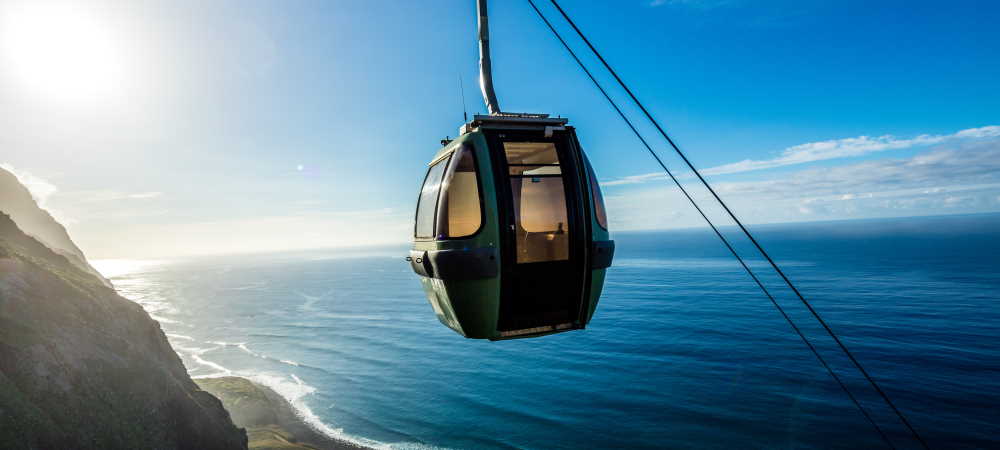 Things to Do
Madeira Cable Car
Hop on one of Funchal's cable cars to get a spectacular birds-eye view of the town and coast below. The ride lasts for about 20 minutes and is one of the most rewarding experiences in Madeira.
Porto Moniz Pools
Formed by volcanic lava and filled with crystal clear seawater, these natural pools are the highlight of Porto Moniz village. Swimming in these child friendly natural pools is both refreshing and exciting.
Monte Toboggan Ride
Originally used as a fast means of transport from Monte down to Funchal, the toboggan sleds first appeared in 1850. Two men push the toboggans downhill and use their rubber soles as breaks; reaching a speed of up to 48 km/hour, the Monte Toboggan ride is one of the most exciting experiences in Madeira.
Discover the Madeira Levadas
The levadas are irrigation channels that were originally built to channel large amounts of water to the drier parts of Madeira. Running for more than 2km, they provide a remarkable network of walking paths. Enjoy a hike along the levadas and discover the island's beautiful vegetation and some of the most breathtaking views on the island.
Laurisilva of Madeira
While in Madeira you can visit the Laurisilva of Madeira, the largest surviving laurel forest in the world. The forest was awarded UNESCO World Heritage status in 1999 and holds a unique suite of plants and animals, including many endemic species.
Calheta Beaches
The Calheta beaches are two protected, man-made beaches facing each other on the sunny seafront of Calheta. The beaches are organized and offer many activities and dining options; note, they tend to be crowded on weekends.
Madeira Wine Festival
The Madeira Wine Festival is one of the most sought after Madeira events; in fact many visitors come to the island just to experience this unique fest. The festival takes place from late August to early September and aims to recreate Madeira's centuries-old winemaking traditions. The celebrations last for about 2 weeks and include wine related activities, folklore festivities, and lots of street entertainment.