It's no secret that Greece has a longstanding tradition of eating out, but an explosion of exciting new restaurant openings over the past years has sparked a renewed interest in Athens' thriving culinary scene that has established the Greek capital as the country's de facto foodie destination.


Located near Syntagma Square, lively Mitropoleos Street is packed with a huge variety of restaurants, wine bars, and cafeterias. From casual tavernas serving all-time favorites like gyro, tzatziki, and moussaka to contemporary fine dining restaurants experimenting with international cuisine and funky degustation menus, this is our shortlist for some of the best options to eat out in downtown Athens.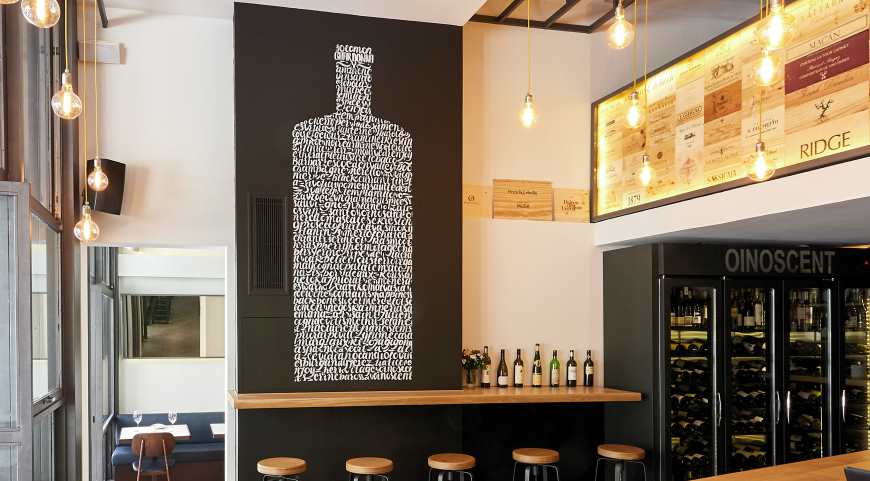 If you enjoy good wine, your next trip to Athens should definitely include a visit to Oinoscent. When it first opened its doors in 2008, Oinoscent was the first to introduce the institution of wine bars to Athens. Today, it boasts a cellar with more than 1000 different local and international labels, as well as a passionate team of wine connoisseurs that will help you navigate the cornucopia of different wines to find those that are best suited to your taste. At any given time, between 40 – 50 labels are available by the glass, while you can also opt to accompany your wine with delectable Asian-inspired dishes at Oinoscent's restaurant space that is located right next to the bar. As an added plus, you can visit Oinoscent's cellar to browse through the labels yourself, and all of them are available for purchase to either enjoy on the spot, or to take back home with you.
Address: Voulis 45-47, Athens 105 57
Price Range: $$-$$$
Kostas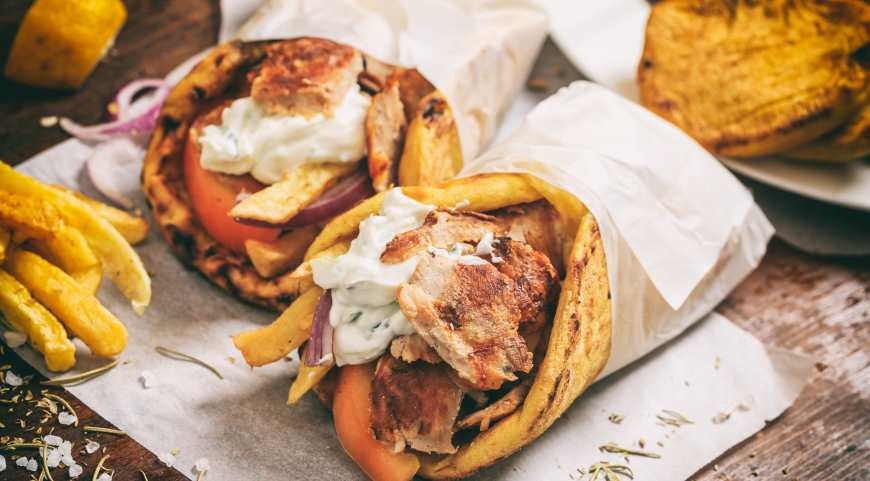 If
souvlaki
heaven was a real place, then this unassuming grill house tucked away in a small street of the city center would be the key to its gates. Reputed to be the best
souvlaki
in the city, Kostas' approach to food is to focus only on what matters most – high quality ingredients, and a love for the art of grilling. An important thing to know about Kostas is that there's only a limited number of
souvlaki
available daily and lines tend to get quite long, so make sure to get there early – ideally before noon.
Address: Pentelis 5, Athens 105 57
Price Range: $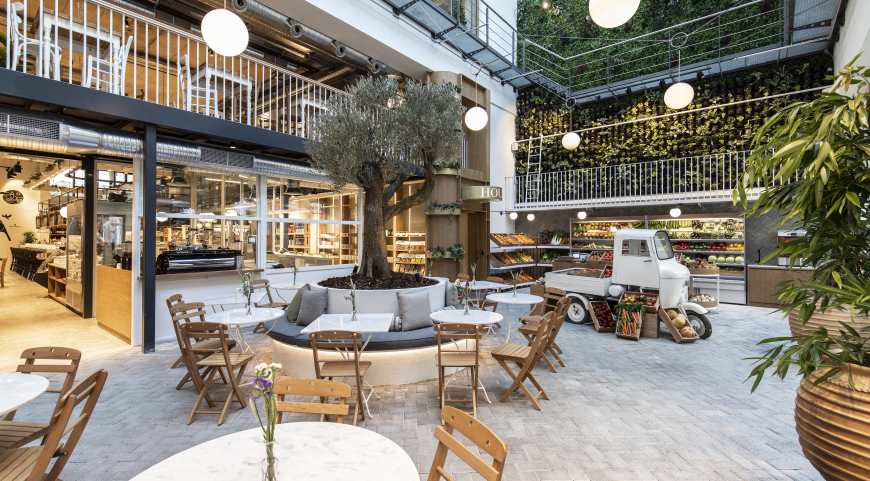 Ergon House is the story of a bold idea that found its expression in an innovative space in downtown Athens. Like a hotel and a deli store rolled into one, it could be described as one of the world's first foodie hotels. Ergon House defies convention by placing the focus of the experience not on accommodation, but on culinary discovery. A massive area of 10,000 sq. feet - referred to as the Agora - takes center stage and offers a huge variety of Greek products to choose from, including meat, fish, baked goods, wines, produce, coffee, and over 1000 artisan goods from around the country. With on-site chefs available to cook the products you purchase on the spot, and an extensive menu full of Mediterranean inspired dishes at your disposal, Ergon House is an excellent place to explore the diverse flavors of Greece.
Address: Mitropoleos Street 23, Athens 105 57
Price Range: $$-$$$
Ariston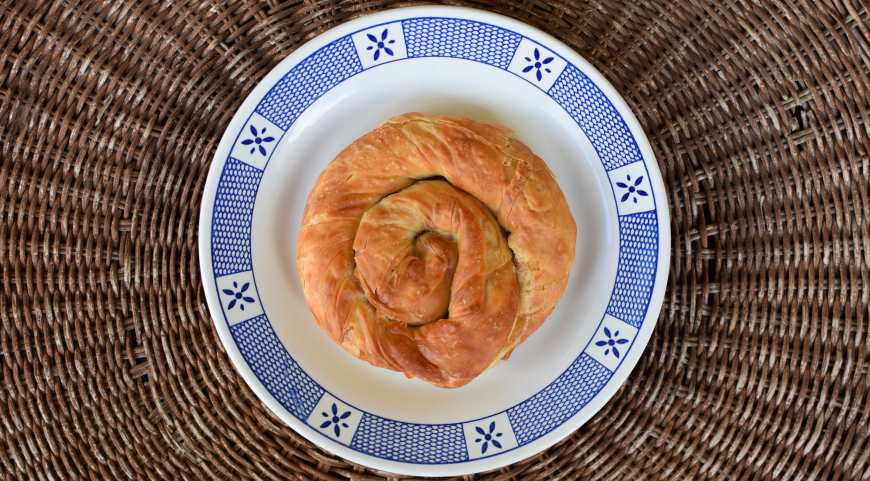 No matter which part of Greece you find yourself in, pastry shops selling
pites
(Greek for pies) are a ubiquitous sight. The Greeks' fascination with all the different savory and sweet permutations of this flaky dough treat has a remarkably long history, with some versions of the dish dating back to Byzantine times. Ariston is one of the oldest and most well-known of these pastry shops in Athens. Still owned by the same family that first opened the store in 1910, they specialize in the hearty, butter-rich half-moon shaped feta filled pastries known as
kourou
pies. In addition to these, you will find upwards of 10 different pies available on a daily basis, including, spinach, leek, mushroom, zucchini, and mixed filling pies, as well as the sweet, light cream filled
bougatsa
, traditionally topped with powdered sugar a dash of cinnamon.
Address: Voulis 10, Athens 105 62
Price Range: $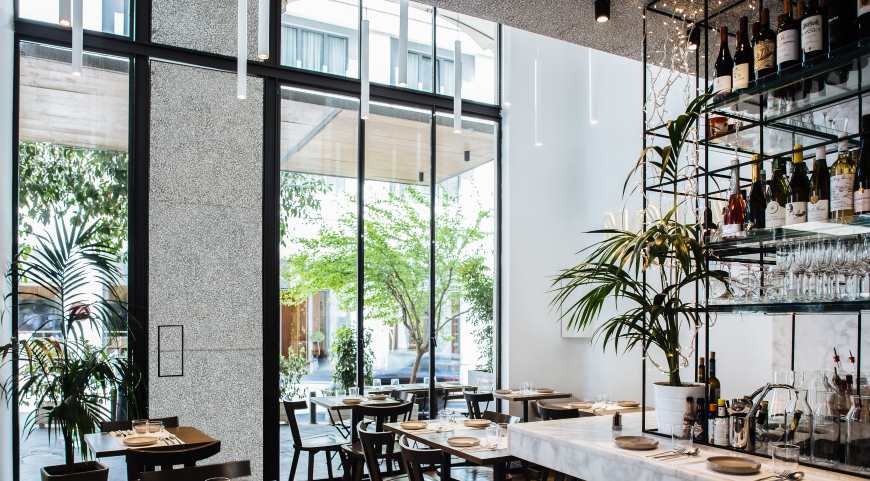 Amidst the hubbub of restaurants in downtown Athens, Nolan stands out from the crowd with its signature Greco-Asian fusion cuisine, courtesy of its famous chef – Sotiris Kontizas. Nolan's philosophy is simple; cut back on anything unnecessary and keep only the essentials. This concept of purity permeates every facet of the restaurant, from its pared-back dishes, which allow each ingredient to shine, to its chic, minimalist design, which focuses your attention on the experience at hand. The result is an elegant blend of Asian cuisine punctuated by Greek notes through creative, no frills dishes, such as zucchini with miso and smoked eggplant, greens with
soutzouki
(a traditional spicy sausage), and bonito, and bean noodles with tomatoes and octopus to name a few. Without doubt, Nolan offers one of the city's most unique, and exciting gastronomic experiences.
Address: Voulis 31 - 33, Athens 105 57
Price Range: $$-$$$