If you are searching for a different kind of holiday involving windswept desert sand dunes, ancient hidden cities, and sparkling emerald oases underneath an endless clear blue sky, then Jordan is the place for you! Experience a sense of bewilderment as you step into an enchanting oriental world filled with wonder and a thousand different stories just waiting to be told.

Discover the Secret Treasures of Petra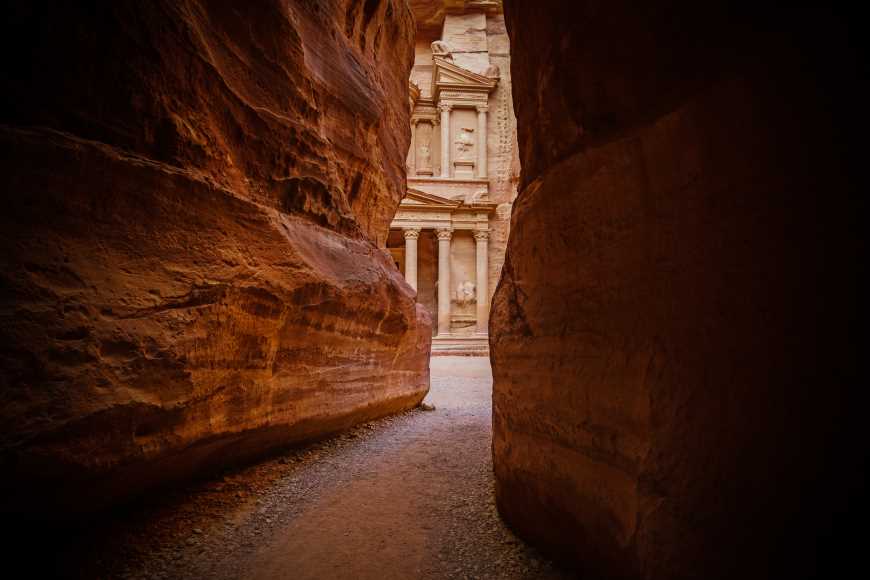 Until recently, Petra was a city lost to time; hidden amidst the crimson sands of Jordan's desert until it was re-discovered in the early 19th century by the Swiss explorer John Lewis Burckhardt. Described as the Rose City due to the color of the stone out of which it is carved, Petra is widely regarded as one of the Middle East's most impressive archaeological discoveries. This extraordinary masterpiece of ancient engineering is included among the 7 modern wonders of the world and it is a site that is bound to impress even the most cynical of travelers with its sheer grandeur and immense historical significance. Tread through the dim, narrow gorge known as the Siq and be amazed as you lay eyes upon the incredible rock carved façade of the Al Kazneh. A fitting start to a one of a kind adventure in Jordan!

Experience the Magic of Wadi Rum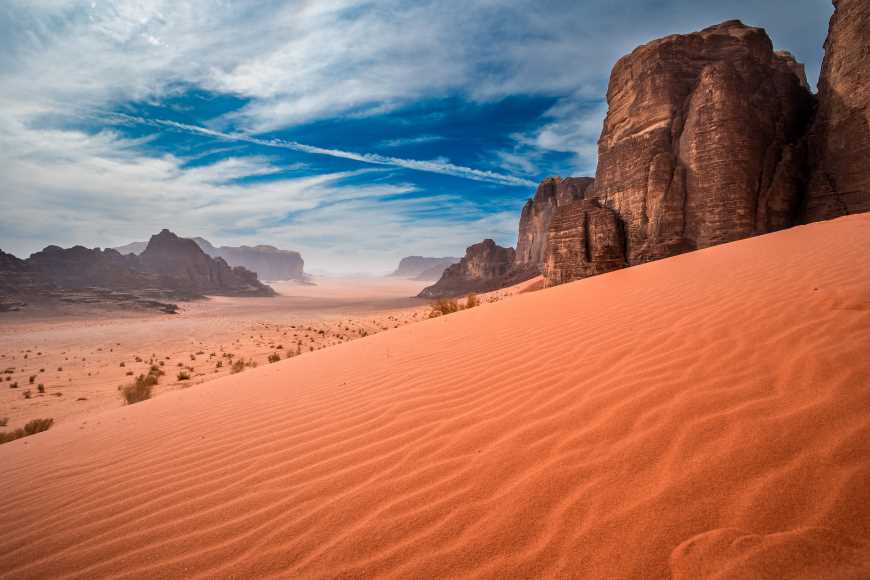 Wadi Rum is a vast desert of rippling, thin red sand that cuts into the sandstone and granite rock landscape of southern Jordan. Also known as the Valley of the Moon, this extraordinary desert has become famous amongst Hollywood producers for its incredible, otherworldly landscapes that have been featured in pop culture classics like Lawrence of Arabia and Star Wars. Untainted, wild, and unequivocally authentic, whether it is savoring delicious local flavors in a traditional Bedouin tent or enjoying a cup of spicy Bedouin tea enveloped in the silence of the starlit desert night, Wadi Rum will captivate you with its simple and effortless beauty.
Enjoy the Strange Appeal of the Dead Sea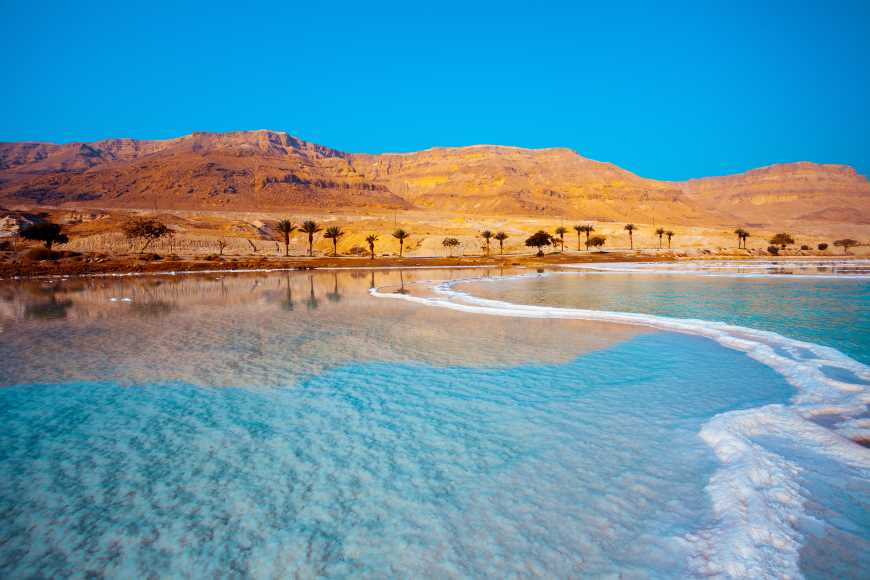 Situated between Jordan and Israel at a distance of less than 40 miles from Amman, the Dead Sea is as bizarre as it is beautiful. Containing nearly ten times as much salt as normal sea water, sinking in the Dead Sea is near impossible and it is not uncommon to see people floating on their backs while leisurely reading a book or a newspaper. Much like its waters, the mud along the shore of the Dead Sea is packed full of minerals that have proven therapeutic properties so sit back, relax, and allow your body and mind to be revitalized by the healing powers of this unique nature made wonder.
Go on an Underwater Adventure in Aqaba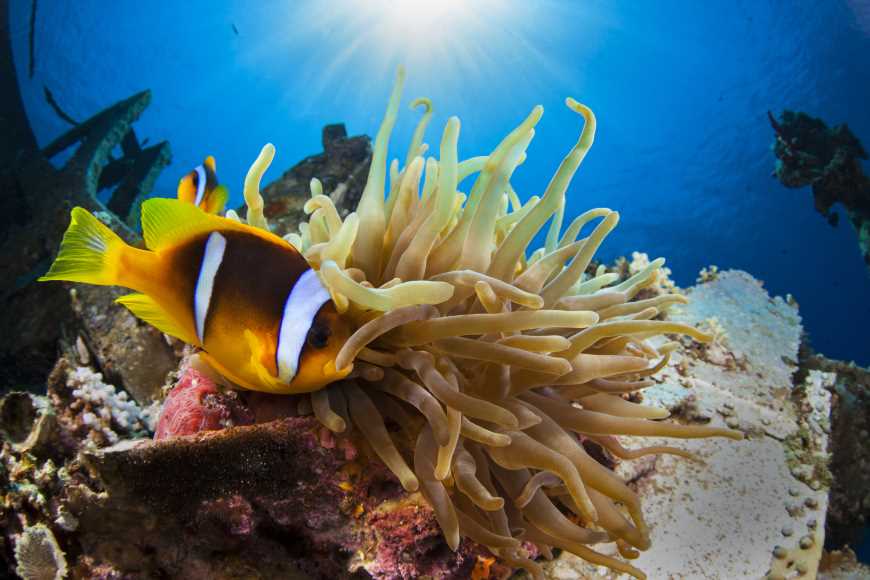 While Aqaba is home to a wealth of interesting cultural attractions, your exploration of this remarkable city need not be limited solely to the earth's surface. Go diving in the warm blue waters of the Red Sea and discover an incredible underwater world that is home to more than 240 coral-like species, sea turtles, dolphins, and several different types of colorful fish, some of which can't be found anywhere else on the planet! Discover the treasures of this mesmerizing aquatic wonderland and witness a magnificent spectacle of colors in this enchanting Jordanian city.
Invigorate your Senses at Ma'in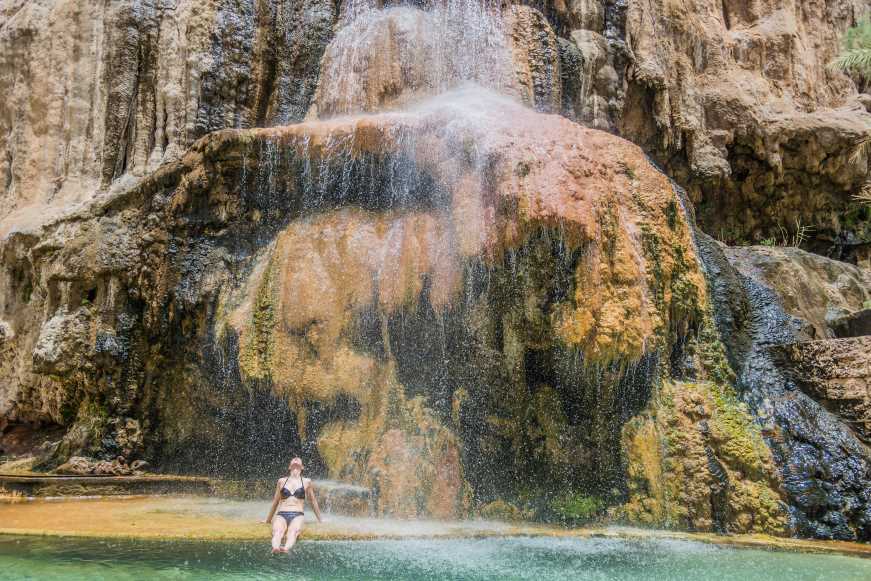 Located 264 meters below sea level, Hammamat Ma'in (also known as Ma'in Hot Springs) is a beautiful desert oasis famous for its soothing, mineral rich waters that are naturally heated through underground lava fissures. Revitalize your body and mind as you allow the stress of daily life to melt away in a magical setting of cascading waterfalls and naturally occurring lakes. A true earthly paradise of wellness and relaxation.
Plan your trip to Jordan