Life at TrueTrips means traveling, and each year finds us scratching names off bucket lists and adding new ones. But there is this one special place that we let steal our hearts over and over again – Italy! There are countless reasons why this country keeps inspiring us, but for sake of space, we tried (really hard!) to narrow down five reasons why Italy keeps us hooked and why it will capture your heart, too.
The food – An oasis of flavors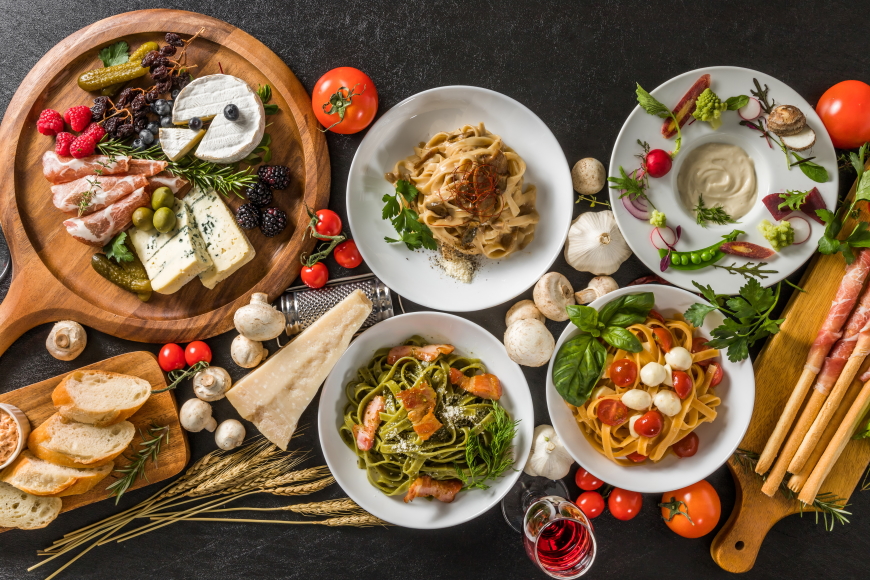 Italy is, hands down, a foodie's paradise. We've visited a multitude of treasured restaurants where sumptuous dishes are prepared in an everyday circle of deliciousness, and tasted delicacies that cater to every taste and palate. Italian cuisine is most famous for its pasta, pizza and gelato; in nearly every village and town we've been, there's a local restaurant or gelateria who specialize in either of these three. But while this appetizing trio may hold the reins of fame, there are thousands of delectable recipes that intertwine tradition, fresh ingredients and culinary artistry waiting to be explored. Hungry, yet?

The culture – All roads lead to Rome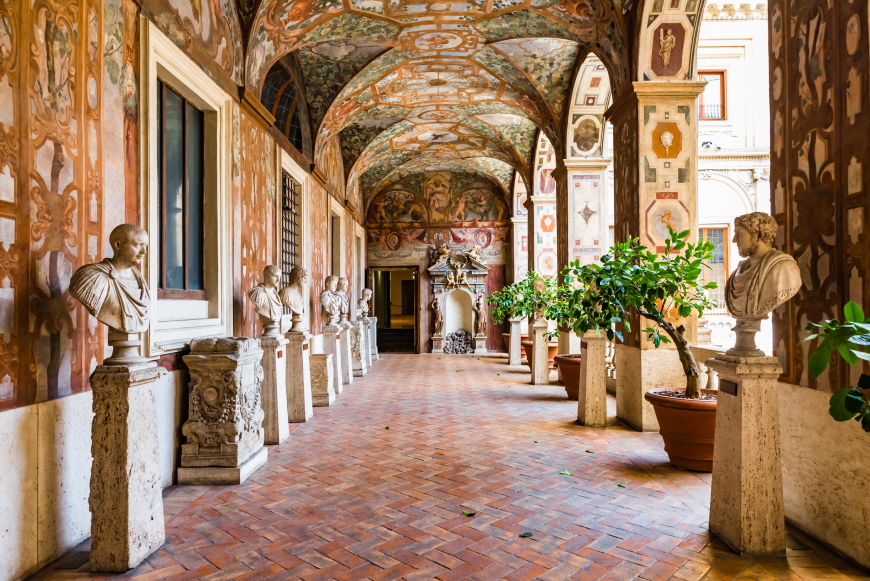 This is an ancient country steeped in history, religion, arts and architecture; the imprint of which has impacted human civilization irrevocably. Italy is not only the birthplace of the Roman Empire, whose relics and sites evoke a sense of astonishment every time we visit, but has also been the nurturing ground for the Renaissance which set the foundation for a global cultural explosion. Italy possesses the largest number of UNESCO Heritage cultural sites in the world, so it is literally possible to make a cultural escapade from wherever you choose to travel within the country. From the imposing Colosseum to the tragic Pompeii and from the majestic Sistine Chapel to the iconic Piazza del Duomo in Pisa; Italy never ceases to amaze!

The lifestyle – Nobody does atmosphere like Italy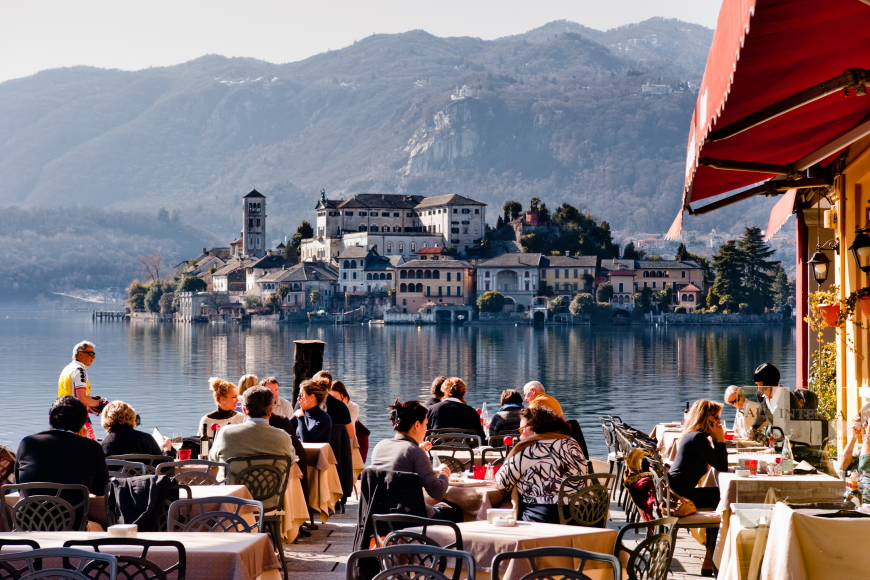 This is a country where people live to the fullest and exude an aura of life appreciation. Whether it is through long and passionate conversations over succulent Mediterranean lunches, the casual, friendly afternoon gathering for aperitivo or a fiery and impassioned cheer of a football match, Italians know how to create irresistible social bonds. It is through these effortless, simple daily acts that they have cultivated an atmosphere that has become a charming lifestyle that we will always envy.

The shopping – When the "made in Italy" becomes a brand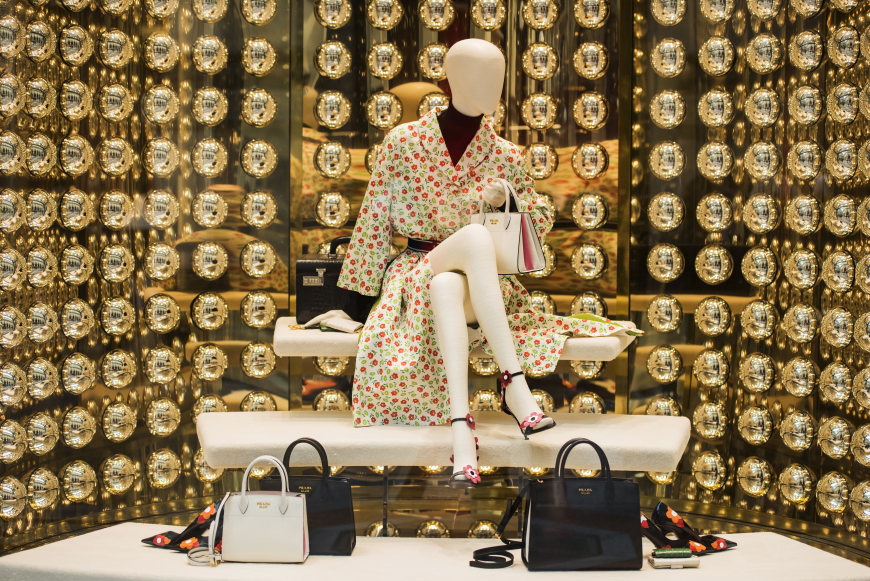 When it comes to shopping, we all have different tastes; whether it is famous or upcoming brands, handmade or fabricated products. Regardless the preference, Italy is certainly a living paradise for shopping aficionados. Milan is the official global capital of fashion and its thousands of designer boutiques and shops will always come first to mind when the word shopping is mentioned. But we've discovered that Italy has so much to offer at every region you visit. We've purchased classy, handmade leather products from Tuscany, alluring glasswork from Venice, porcelain from Naples and perfumes from Rome; each time, the quality and finesse had left us speechless. We have often spent a whole day (or days, for some of us..) shopping, carried away by the plethora of products and their superb quality, eager to always bring back a souvenir that reminds us of Italy!

The cities and villages – Astonishing colors in Italy's palette of beauty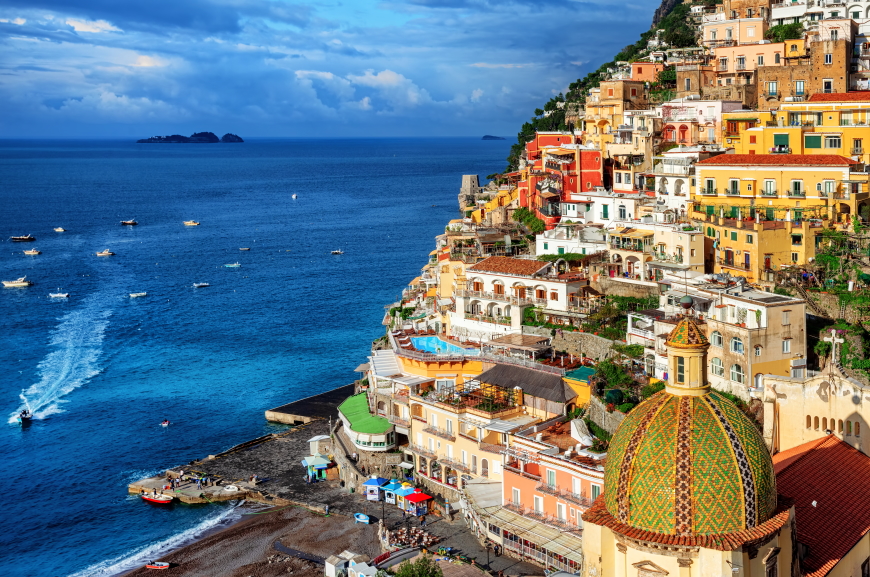 We've journeyed across the country and came across some of the most scenic cities and villages that we have ever seen; each one exuding an irresistible romanticism and a distinct atmosphere. Places such as Pienza in Tuscany that overlooks the majestic valley of Val d'Orcia reminiscent of fairy tales, the vibrant Manarola in Cinque Terre and its breath-taking location as it is perched upon rocks that hang above the azure of the Ligurian Sea, or the scenic route along the clear-blue waters of the Amalfi Coast that leads to the surreally beautiful Positano as it amphitheatrically looms above the waves. We've walked around the imposing and elegant buildings of Florence, which stand witness to the passage of time, we stood before the majestic cathedral of Duomo, the largest church in Italy and an awe-inspiring monument, while we also lost ourselves within the endlessly romantic and iconic canals of Venice with its Renaissance ambiance. City or village, town or settlement, one thing is for sure; each place is surrounded by a unique aura that will create unforgettable images and distinct memories that we will always treasure.