Craving an unconventional winter experience in Greece? Explore the most alluring, off-the-beaten-path destinations in the mainland of Greece, eagerly waiting to expose travelers to a more traditional outlook of Greek culture and introduce them to their exquisite unspoiled gorgeousness.
Zagorochoria; 46 swoon-worthy villages nestled in the heart of nature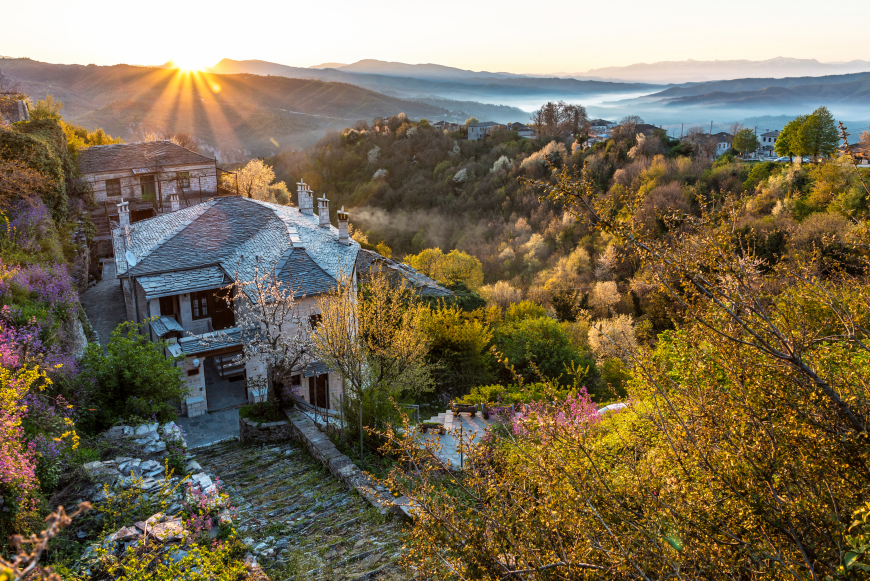 Zagorochoria, located in northern Greece, in the region of Epirus, is home to 46 of Greece's most authentic villages. This natural environment of impressive mountain peaks covered in lush forests is visually incredible, and breathtakingly inspiring. The experience of being in Zagorochoria is truly remarkable as there's nothing that can compare to breathing fresh air and being surrounded by awe-inspiring landscapes. It is for this reason that travelers who are 'in-the-know' recognize that Zagorochoria is perhaps one of the most beautiful landscapes in all of Greece. While the natural beauty plays a winning role in Zagorochoria's charm, these quaint villages are also famous for their local pies, wide variety of locally produced cheeses, as well as wine. Filled with traditional tavernas, they offer a wonderful selection of dishes, and indulging in their rich gastronomic traditions is definitely a must.

Kalavrita; immense natural beauty in a dramatic landscape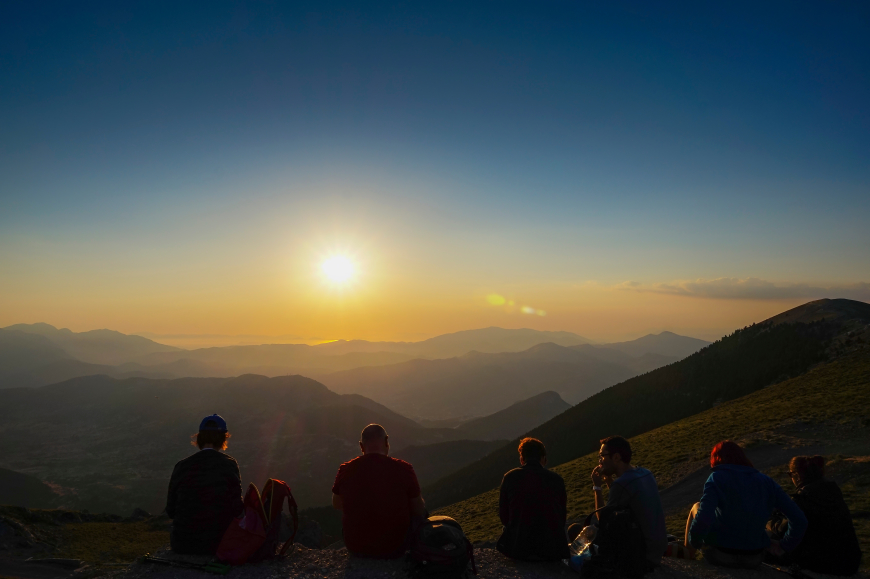 Kalavrita, situated in the northern part of the Peloponnese region of Greece, is one of the country's most picturesque and historic towns. Perched within the mountains at an altitude of 758 meters, and home to the Helmos Ski Center, Kalavrita can also be linked with Diakopto via a wonderful train ride (Odontotos railway) that takes its passengers through Vouraikos Canyon for one of the most beautiful natural experiences. In addition to its impressive natural beauty, Kalavrita has played an important role in Greece's modern history. It is here that the flag of revolution against the Ottoman Empire was raised on March 25st, 1821, and from where the Greek War of Independence began. Kalavrita is a town that will remain in every traveler's memories for years to come.

Pilio; following the footsteps of the Centaurs in their majestic homeland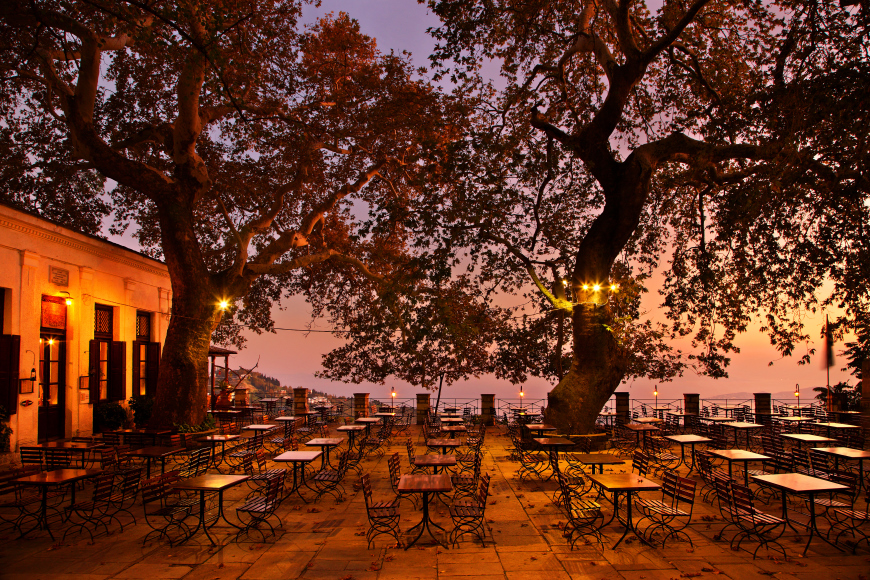 The mythical mountainous landscapes of Pilio are something like out of a fairytale. Greek mythology dictates that Mt. Pilio was once the home of the Centaurs and its overlapping slopes of fine, dense greenery, its cascading gorges and waterfalls and wonderful natural surroundings can surely justify the rumors. Boasting a total of 24 beautiful villages in its vicinity, they are all embellished with traditional stone-built houses along cobbled-alleyways; while Tsagarada, Portaria and Makrinitsa are some of the more well-known villages. What is especially unique for Pilio is the fact that it is caught between beautiful mountainous terrains and spectacular beaches, making it a perfect destination for all seasons and offering two completely different experiences at the same time. During the winter season, travelers can enjoy the snowy slopes of the hilltop villages with outdoorsy activities such as horseback riding, skiing and trekking, as well as go for lunch near the seaside and marvel at the amazing Aegean Sea views.