Regardless of whether you are dreaming of Gondolas and picturesque Venetian canals, whitewashed houses and awe-inspiring sunsets in Santorini, or the iridescent blue waters and atmospheric medieval alleys of Dubrovnik, finding the right place to stay can elevate your experience to new heights. Right now, it's easier than ever before to find hotels that suit all tastes and styles in any part of the world, but with so much choice it's also easy to become lost in the sea of information. At TrueTrips we believe in taking the guesswork out of the equation, and that's why our Travel Experts have set out to give you a list of six incredible hotels around the Mediterranean for you to splash out on a sensational holiday experience.

Canaves Oia Suites, Santorini – A Dream Cycladic Hideaway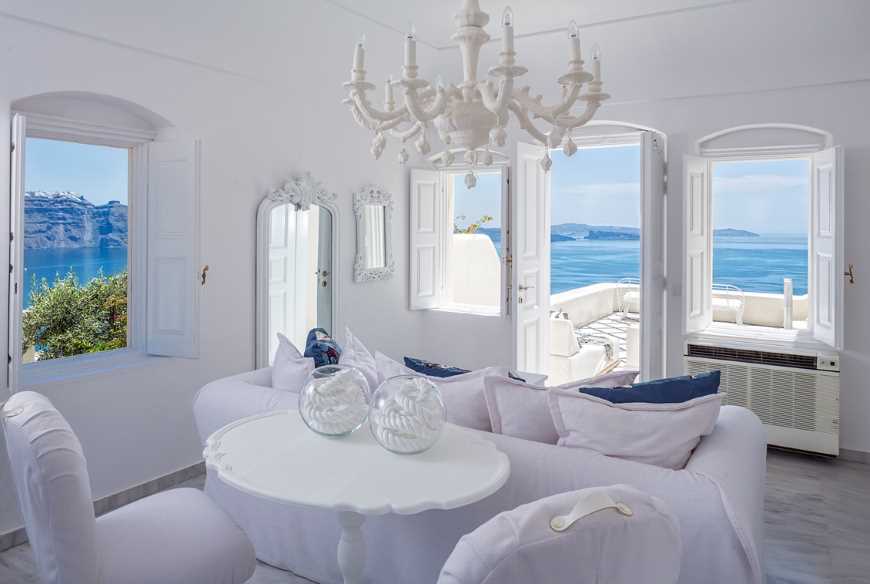 Perched on the cliffs of Oia overlooking the extraordinary volcanic landscape of Santorini's caldera, the Canaves Oia Suites is a world of unparalleled comfort and luxury. The first thing you'll notice is the property's brilliant pearl-white façade set against the clear waters of the Aegean Sea. Inside the hotel, stylish and well thought out rooms - featuring choice furniture and a prevalence of soft neutral colours - echo the traditional Cycladic aesthetic, while wonderful plunge pools offer the opportunity to relax and unwind as you gaze over the endless blue sky. The property's exceptional restaurant offers a one of a kind gastronomic experience featuring delectable Greek dishes with a contemporary twist as well as excellent cocktails and an impressive wine list. If you're looking to further elevate your stay, consider breaking the bank on the hotel's gourmet private dining experience.
Aman Venice, Venice – Live Out your Venice Fantasy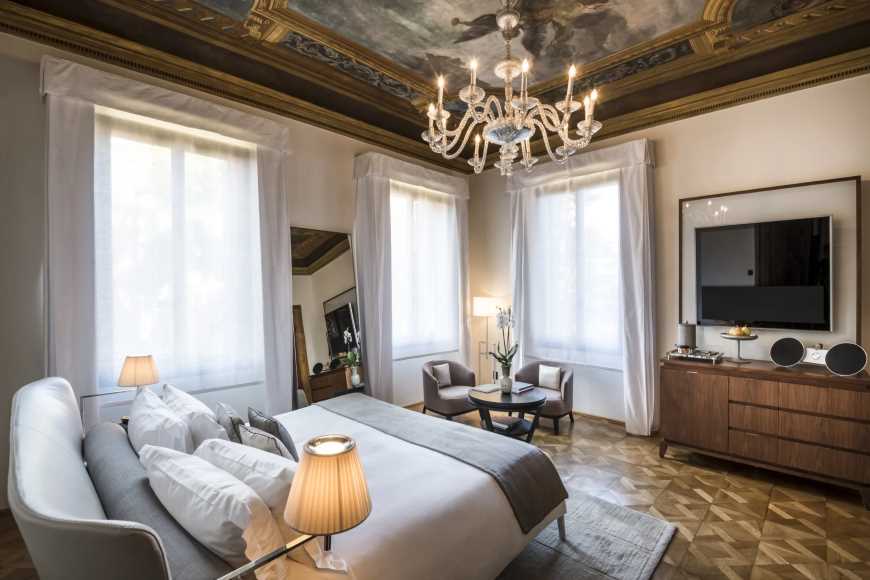 If you're looking for the quintessential Venetian experience, look no further than the extraordinary Aman Venice. Housed inside a magnificent 16th Century Palazzo that was commissioned by the Coccina family of Bergamo, the luxurious Aman Venice seamlessly combines old world opulence with high-end modern living. The hotel's 24 rooms are certainly ostentatious, featuring exquisite embossed ceilings crafted by famous 18th-century painters, enormous bathrooms with luxurious soaking tubs, baroque golden mirrors, original historic frescos and silk wallpapers, while many rooms also offer magical views over the canal. Discover the flavors of Italian cuisine at the exemplary Arva restaurant or spoil yourself with some of the signature treatments available at the Aman Spa after a long day of exploring the city. Ultra-luxurious yet intimate, Aman Venice is the essence of Bella Venezia.
Mercer Hotel Barcelona, Barcelona – Minimalist Style Meets Medieval Heritage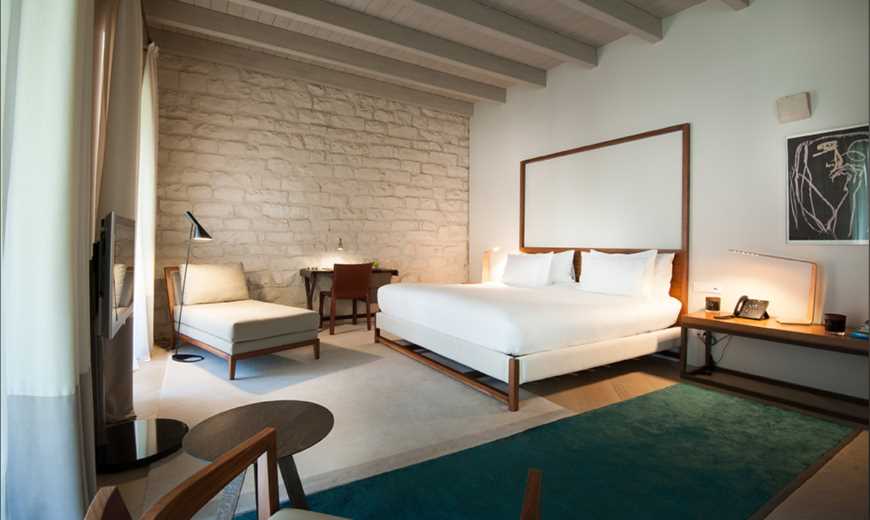 Set within the historic Gothic Quarter and hidden away down a quiet cobblestone street, Mercer Hotel Barcelona is a living part of Barcelona's history. As you enter the premises, you are greeted by cream-colored medieval stone walls and archways that are beautifully contrasted by sleek modern furnishings in dark tones and bold contemporary art pieces. The boutique hotel's 28 rooms feature a similar stylistic approach, tastefully incorporating stone details and beamed wooden ceilings into their unequivocally contemporary design, creating a unique atmosphere that is as inviting as it is fascinating. The Mercer Restaurant's atmospheric dining room – housed inside a meticulously restored medieval tower – serves innovative Mediterranean cuisine, while the informal Le Bouchon is well-known for its traditional tapas and interesting wine list. Acting as a bridge between the past and the present, the Mercer Hotel Barcelona is the ideal place to plunge into the heritage of the Catalonian capital.
Villa Dubrovnik, Dubrovnik – A One-of-a-Kind Escape in the Adriatic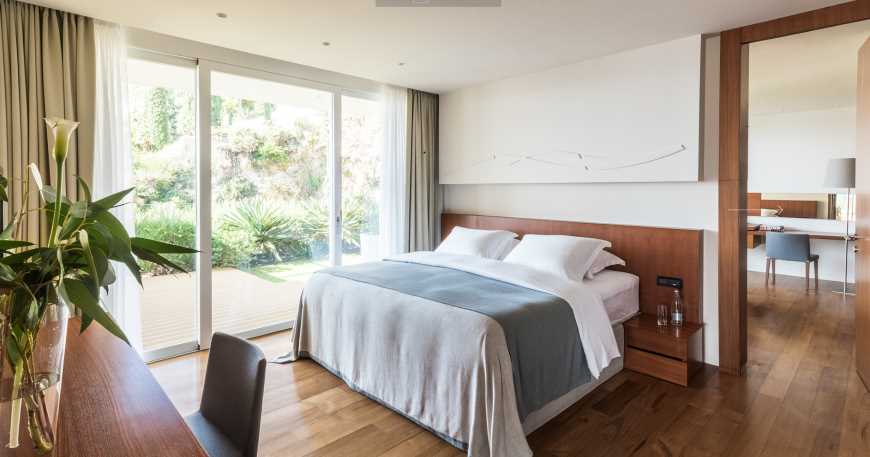 Perched on a rocky cliff that overlooks the iridescent blue waters of the Adriatic Sea, Villa Dubrovnik is a pearl of the Dalmatian Coast. It is a world of minimalist chic with 56 rooms and a few spacious suites, all superbly finished with polished wood and clean-lined modern interiors. Fine linen made with Egyptian cotton, choice furniture and private sea view terraces create a luxurious setting while promising guests an experience of ultimate relaxation. Make your way to the cool rooftop bar for a glass of champagne or a cocktail come sundown and explore the region's spectacular culinary treasures over dinner at the alfresco restaurant terrace. Weather permitting, between May and October Villa Dubrovnik also offers transfers with its very own private vaporetto speedboat, for James Bond-style excursions to the Old City.


The Jaffa, Tel Aviv – An Ode to History and Modern Design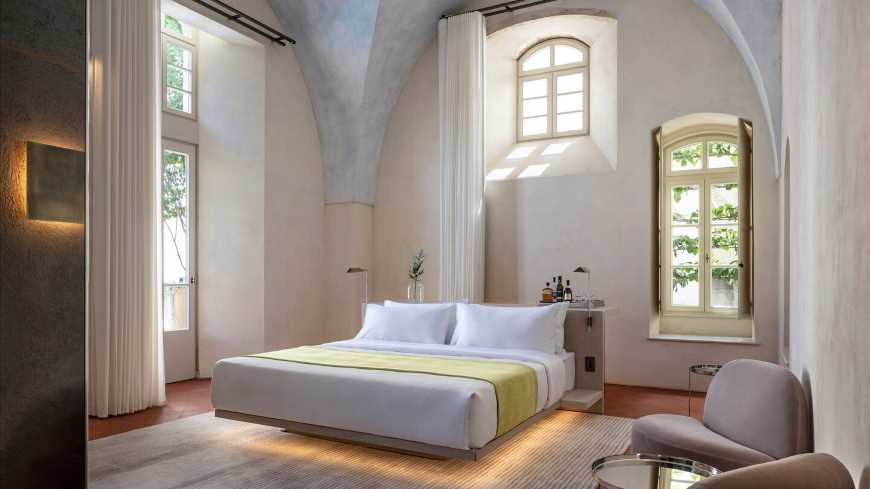 Combining 19
th
century Neo-Gothic and Neo-Renaissance architecture with a striking minimalist design by acclaimed British architectural designer John Pawson, The Jaffa is an extraordinary renovation project that begs to be discovered. Originally a hospital and monastery, the property is situated in the heart of Tel Aviv's historic Jaffa neighborhood and comprises 120 rooms and suites that are divided between the historic original building and a contemporary new wing. While retaining much of its original charm, the hotel's interiors are informed by Pawson's signature style, featuring soothing neutral tones, bespoke furniture, comfortable beds, lavish bathrooms and a host of technological mod cons. Excellent Italian and New York cuisine can be enjoyed at the hotel's on-site restaurants while a spacious spa hidden away in the depths of the hotel offers a comprehensive selection of beauty and wellness treatments that promise to rejuvenate your body and invigorate your senses. Unequivocally historic yet unashamedly contemporary, The Jaffa is an oasis of luxury and tranquility amidst the hustle and bustle of Tel Aviv's streets.