1. Travel Back in Time in Athens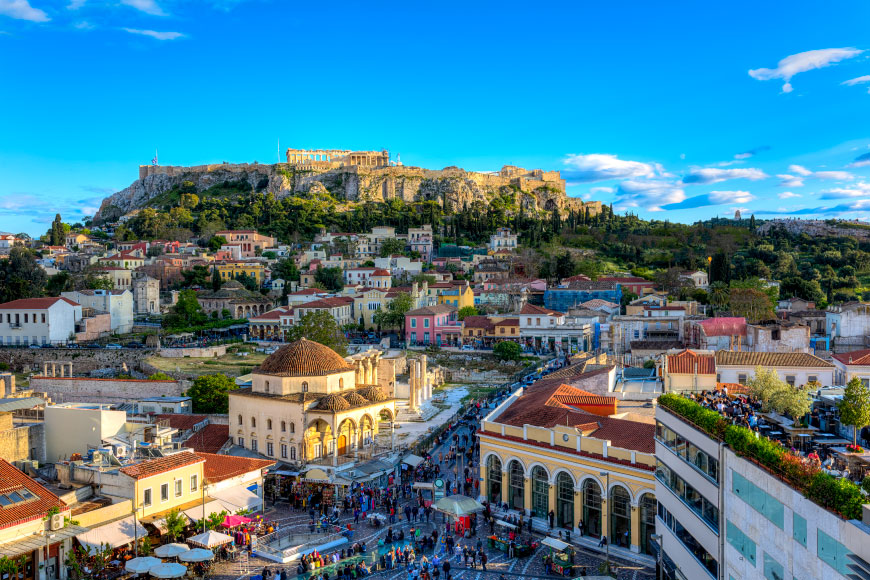 After enduring years of crisis, the iconic city of Athens is currently experiencing a time of transformation and renewal that has pushed it back into the limelight as one of Europe's foremost cultural capitals. Boasting grudge and grace in equal measure, the Greek capital combines the classic appeal of its ancient temples and the magnificent Acropolis standing proudly atop its rocky outcrop with a vibrant contemporary arts scene and the bustling cosmopolitan energy of the city's centre. As you explore this fascinating city, you'll have the opportunity to appreciate not only its famous antiquities, but also its beautifully preserved thousand-year-old Byzantine churches, the discrete Ottoman influences in its architecture, as well as the elegant neoclassical style of 19
th
century Greece.
2. Look Up in Barcelona and Down in Lisbon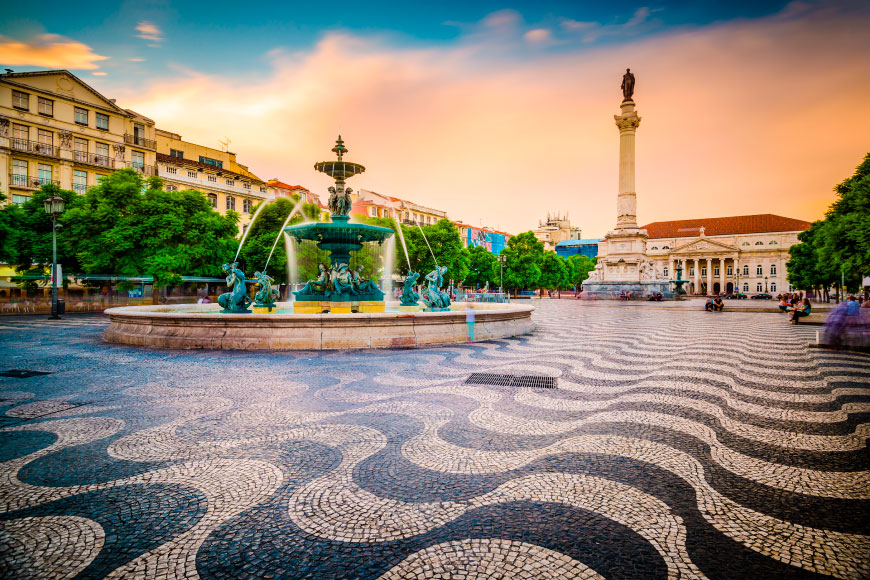 In Barcelona, no matter where you find yourself, you're likely but a few steps away from one of Antoni Gaudí's designs, the largest and most famous of which dominates the city's skyline and is non other than the impressive La Sagrada Família church. As you stand inside its enormous and intricately designed halls, look up to witness its beautiful tree-like columns and spectacular stained-glass windows.
When in Portugal, as you stroll through the dramatic and cinematic city of Lisbon while taking in the painted houses of Baixa and the majestic arches of Terreiro de Paço, it would be a shame if you didn't stop to look down in order to appreciate the city's trademark mosaic sidewalks and streets.
3. Spend an Evening at La Scala in Milan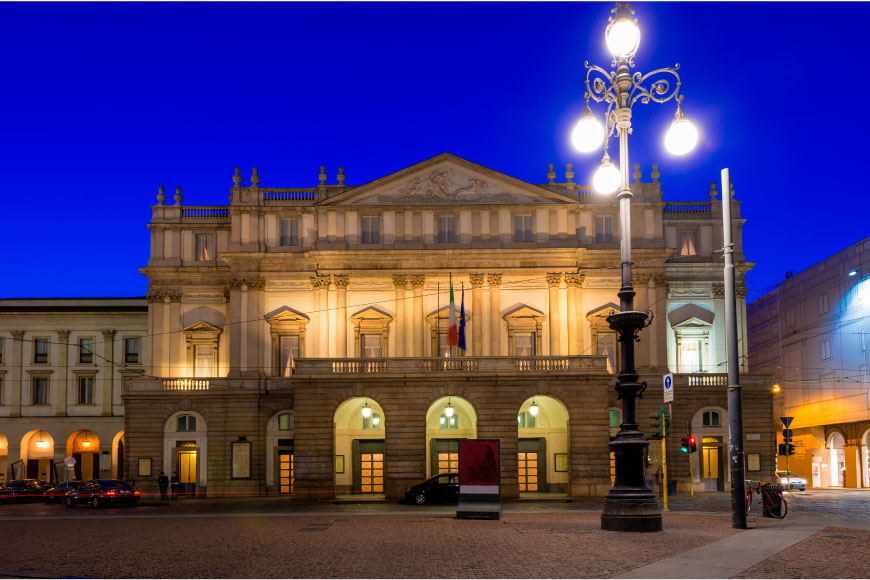 Since 1778, the grand Teatro alla Scala, has been one of the most exclusive opera theatres in the world where works by Verdi, Puccini and Rossini have premiered. If you're looking to experience the full glory of this extraordinary opera house, consider watching a play here, but if you are short on time, a visit to the theatre's museum will allow you to at least set eyes upon its magnificent red and gold interior.
4. Have Afternoon Tea at The Connaught Hotel in London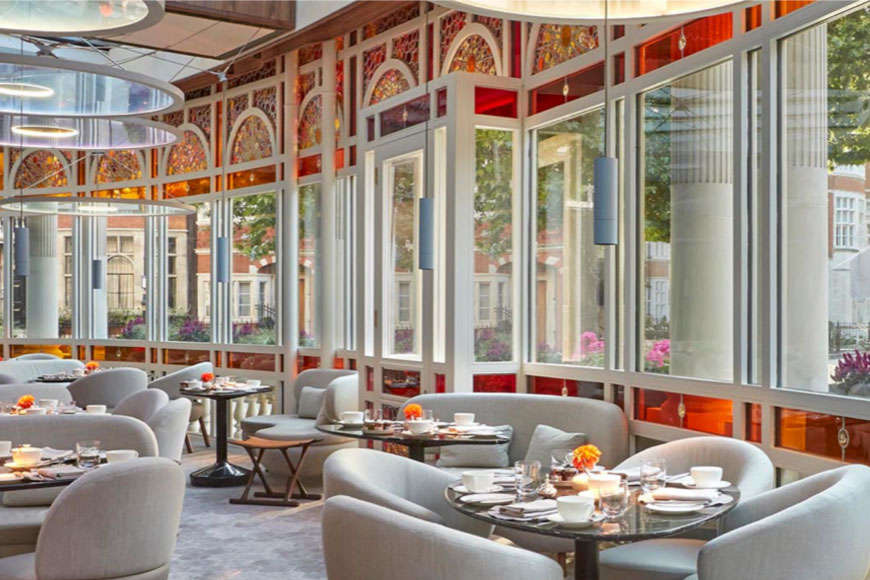 Afternoon tea at the opulent Connaught Hotel is a unique culinary experience that is sure to delight anyone who is a foodie at heart. Famous for its afternoon tea with a modern twist, the stylish Jean-Georges restaurant provides the perfect venue to enjoy this time-honoured British tradition in a light filled room with an elegant décor and sophisticated furnishings. Green apple tart with a basil mousse or classic British scones with clotted cream and berry jam are but some of the delectable items on offer, perfectly complemented by an extensive selection of different teas.
5. Discover Nature's Wonders at Plitvice Lakes in Croatia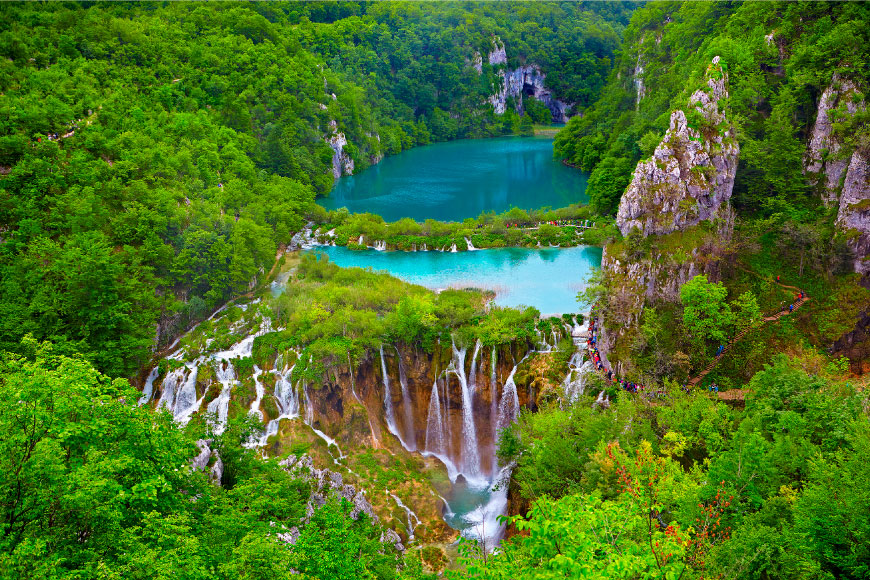 Situated roughly halfway between Zagreb and Zadar, the shimmering Plitvice Lakes are a system of sixteen different lakes that empty into each other via a series of waterfalls. As powerful streams cut through the hill's rocky outcrops, the water is infused with minerals that create the beautiful iridescent hues of green and blue that the lakes are famous for. Marvel at this nature made wonder as you make your way through the park's wooden footbridges that snake through the park above its rumbling waters.
6. Explore Scotland's Fairy-Tale Castles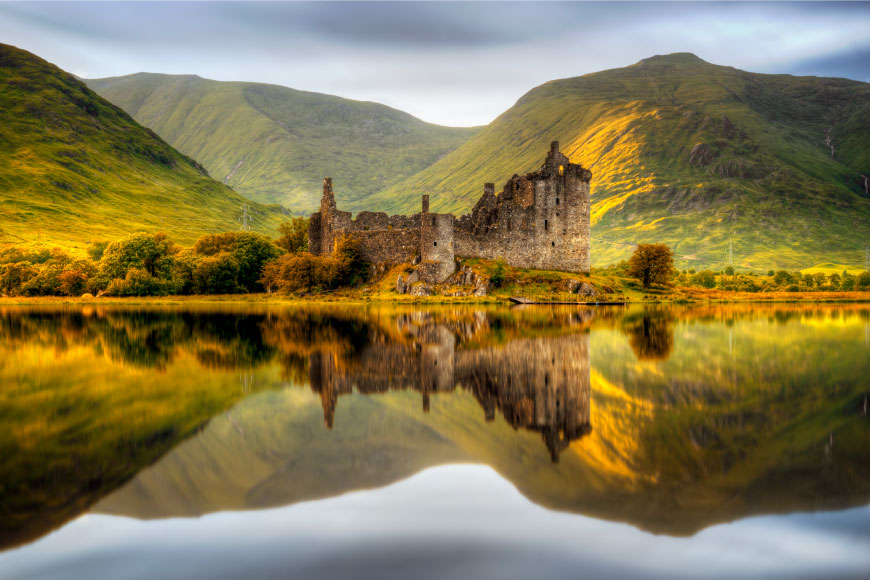 Scotland is a land of tranquil lakes, picturesque cities, glacial valleys, and of course, some of the most iconic and well-preserved castles in Europe. It is said that at one point there where as many as 3000 castles in Scotland, which equals approximately one for every 100 square miles! Get off the beaten track to uncover the country's medieval heritage and the stories associated with its many strongholds, ruins, chateaux, and tower houses that populate its lands.
7. Catch the Sunset in Santorini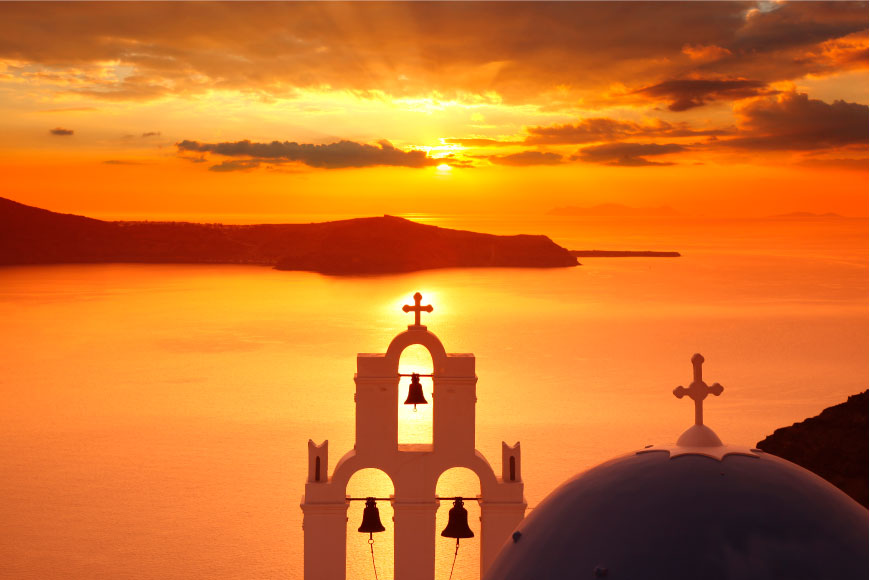 The sunsets in Santorini are widely regarded to be among the most spectacular in the world. To get the most out of the experience, try to steer clear of the large crowds that gather in the small town of Oia to witness the spectacle and opt for a sunset cruise instead. Not only will this afford you with a much greater degree of privacy, but you will also get some of the best seats in the house to enjoy the sunset in its full glory.
8. Sip your Espresso at the Legendary Caffè Florian in Venice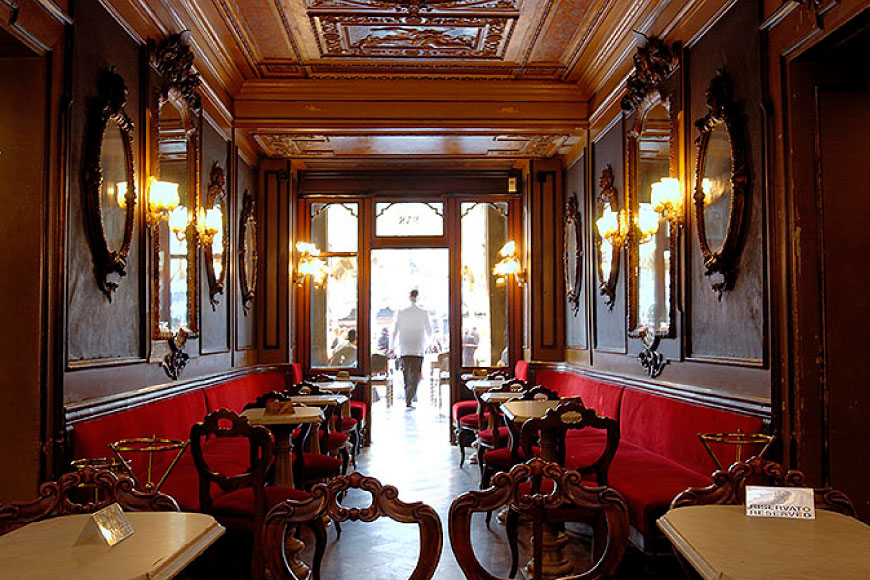 Tucked away amidst Venice's iconic marble buildings and numerous water-traffic corridors that snake through the city, you will come across the "unofficial museum" of Venetian coffee culture. Caffè Florian is not just famous for being Italy's first café, but also for its exquisite neo-baroque décor and storied past. Being the only café to serve women during the 18
th
century as well as the preferred choice of notable persons like Lord Byron and Charles Dickens, to enjoy a cup of coffee at Caffè Florian is to immerse yourself in Venetian history.
9. Combine History with the Flavours of Rome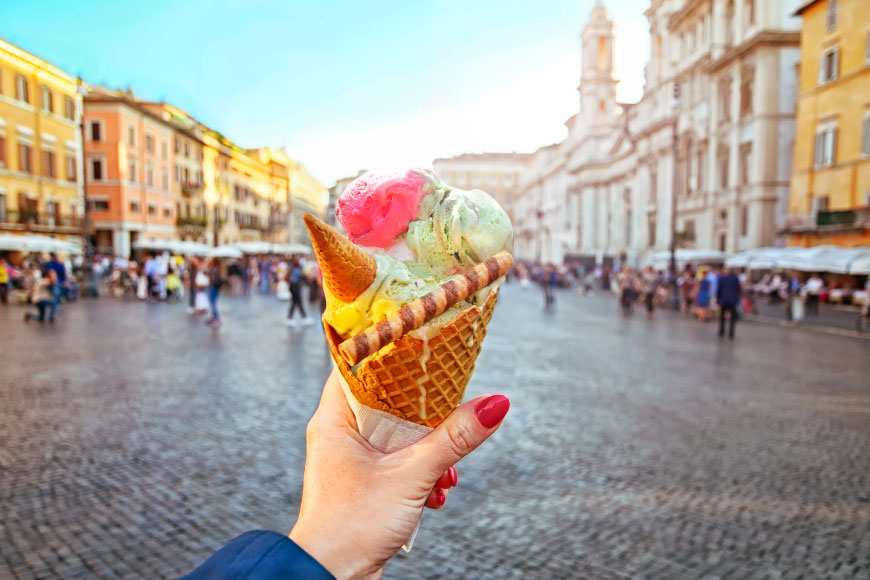 The architectural and archaeological marvels of Rome are not the only treasures to be found in the eternal city; mouth-watering local flavours are a big part of the experience too! Enjoy a strong shot of espresso next to the locals at the bar of Sant' Eustachio Il Caffè near the majestic Pantheon temple and make a stop at the Old Bridge Gelateria for some delicious gelato after visiting the Vatican and the Sistine Chapel. Upon completing the mandatory walk around the Roman ruins, head to the Osteria da Zi Umberto in Trastevere for some authentic Italian carbonara.
10. Lay Eyes on the Lost City of Petra in Jordan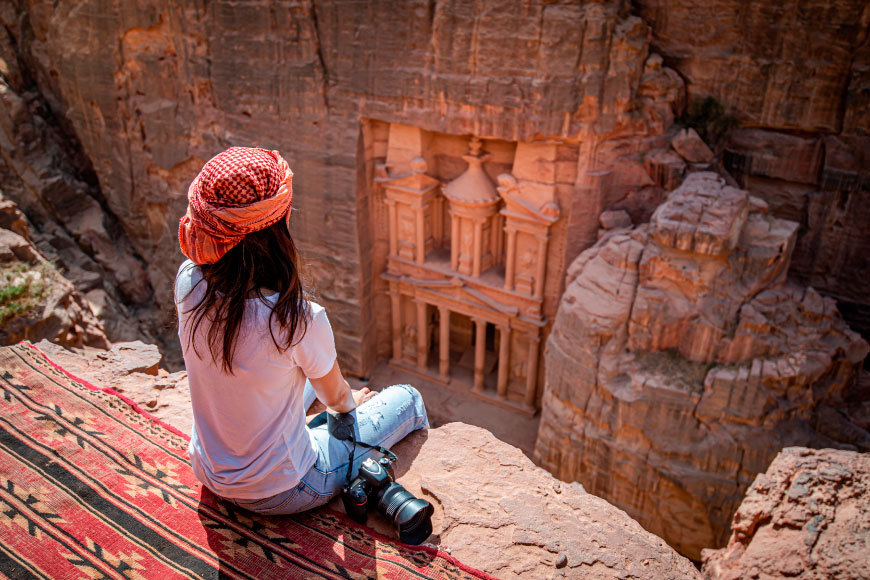 Located in a remote corner of the Jordanian desert, the ancient city of Petra is a masterpiece of Nabataean engineering. Using their skill in stone-carving, the Nabataean's used the red sandstone as a canvas to chisel out homes, tombs and temples, some of which (like the famous Al Khazneh) feature an incredible degree of detail and sophistication. After being lost to the world for centuries, the ancient city was rediscovered in 1812 and today it is listed among the New Seven Wonders of the World.
11. Get Lost in Marais District in Paris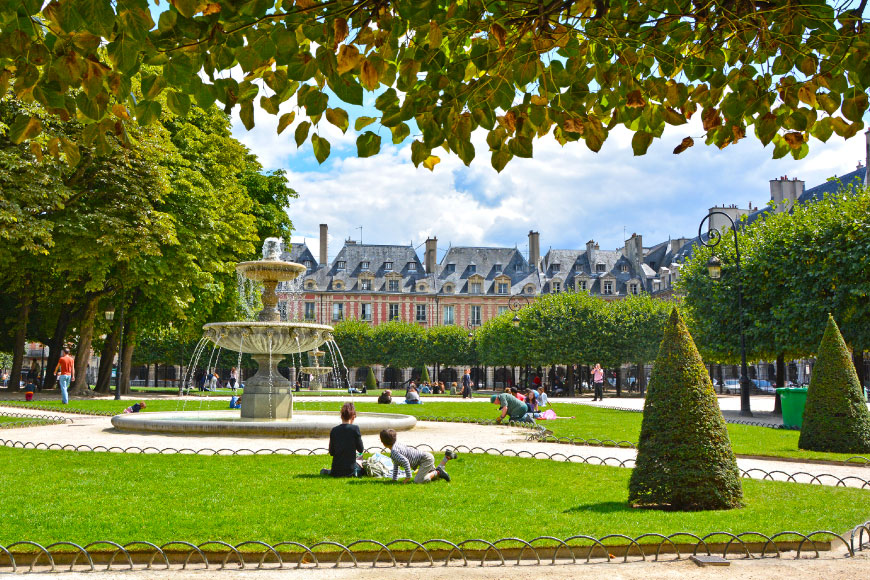 If there is one part of Paris that you absolutely should not miss during your visit, that would be Le Marais. If you're looking to get a feel of what medieval Paris would have looked like, this is as close as it gets. Yet despite having plenty of old-time charm, modern day Le Marais is unequivocally contemporary. From visiting the famous Musée National Picasso to getting lost amidst the areas atmospheric winding cobblestone streets and exploring its bars, restaurants, wine shops, trendy fashion boutiques, old fashioned bread shops and tiny but highly opinionated art galleries, there is so much to see and do in this little pocket of the city that you could easily spend an entire weekend there getting to know its ins and outs.
12. Embrace your Inner Foodie in Tel Aviv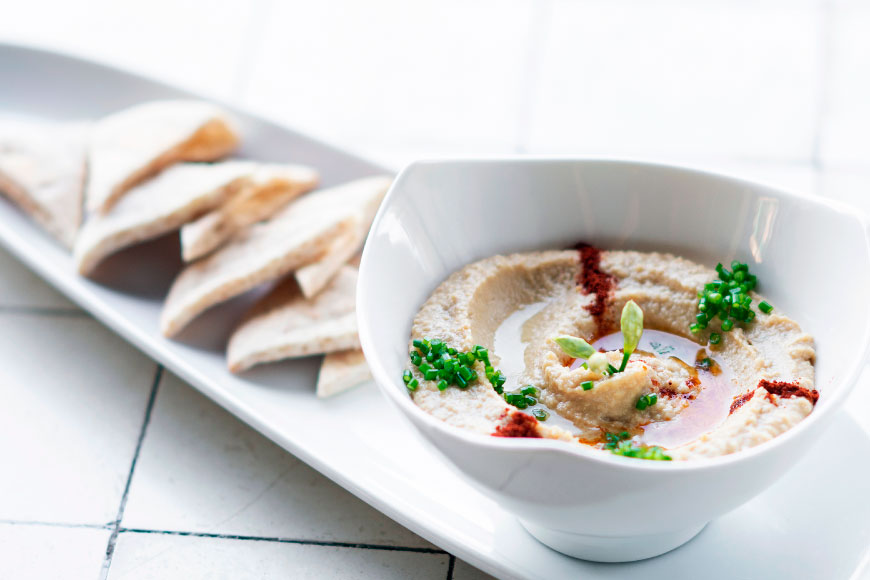 Israel is well on its way to becoming one of the world's great foodie destinations and Tel Aviv is leading the charge with an incredible food scene that is constantly reinventing itself and continuously pushing culinary boundaries to new heights. Like its history, Tel Aviv's cuisine is versatile and in a state of flux. A significant part of its culinary tradition has been shaped by the interplay between the cultures of the Middle East and the Mediterranean, but modern Israeli food culture doesn't shy away from experimenting with different culinary infusions from around the globe. Notably, what makes the food scene in Israel stand out from the competition is that the chefs are not solely concerned with creating dishes that taste good, but they're very much involved in curating a stellar overall experience for their guests.
13. Admire the Cliffs of Moher in Ireland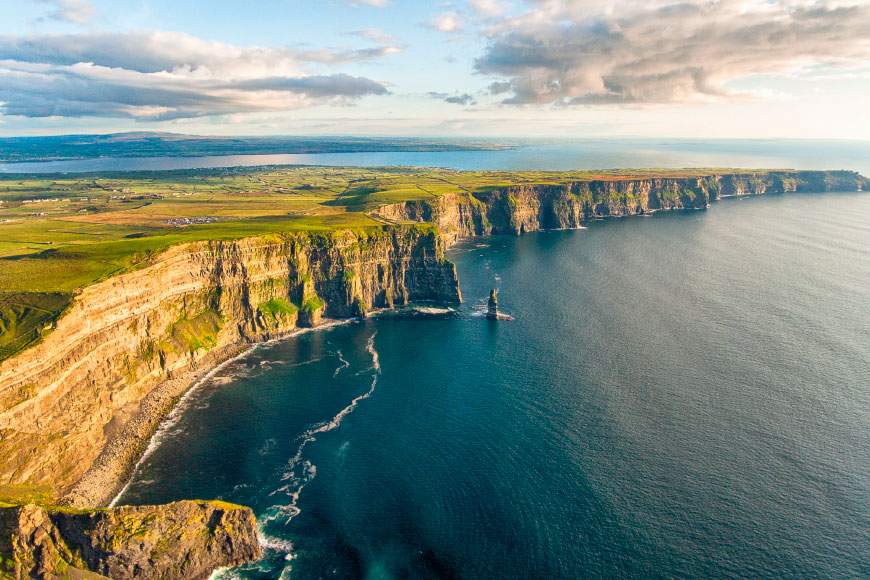 Stretching for 5 miles along the Atlantic coast of Clare county, the soaring Cliffs of Moher are doubtless one of Ireland's most spectacular sights. Rising to a height of 702 feet above sea level, from the top of the cliffs and on a clear day it is possible to see all the way from the Aran Islands to the hills of Connemara. Visit the state-of-the-art visitor centre to learn about the region's history, witness the stunning sunset from the cliffs' edge and consider taking a boat ride to better appreciate the scale and dramatic impact of this astonishing nature made miracle.
14. Walk the Long Room at Trinity College Library in Dublin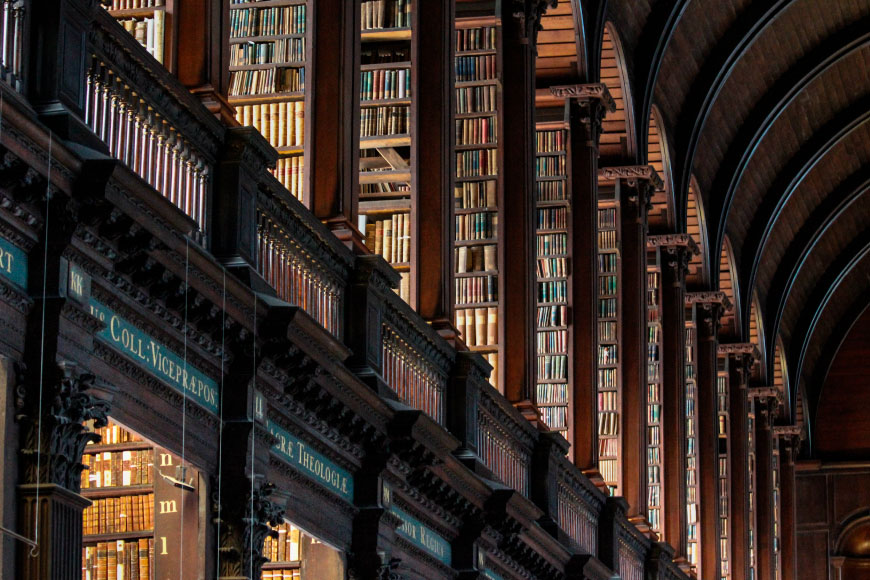 Dublin's Trinity College has an unmistakable air of refinement and sophistication about it. Not only is it one of Britain's seven ancient universities, but it also houses one of the most impressive historical libraries in Europe. Built between 1712 and 1732, this library is Dublin's crossroad of culture and architecture. The gorgeous Long Room with its high wooden barrel ceilings, cast iron staircases and double story bookcases is a captivating sight to behold while its whopping collection of some 200,000 tomes includes some remarkable treasures of Irish literature as well as the famous Book of Kells, an incredibly valuable historical manuscript written by monks over 1,200 years ago.
15. Shop at the Grand Bazaar in Istanbul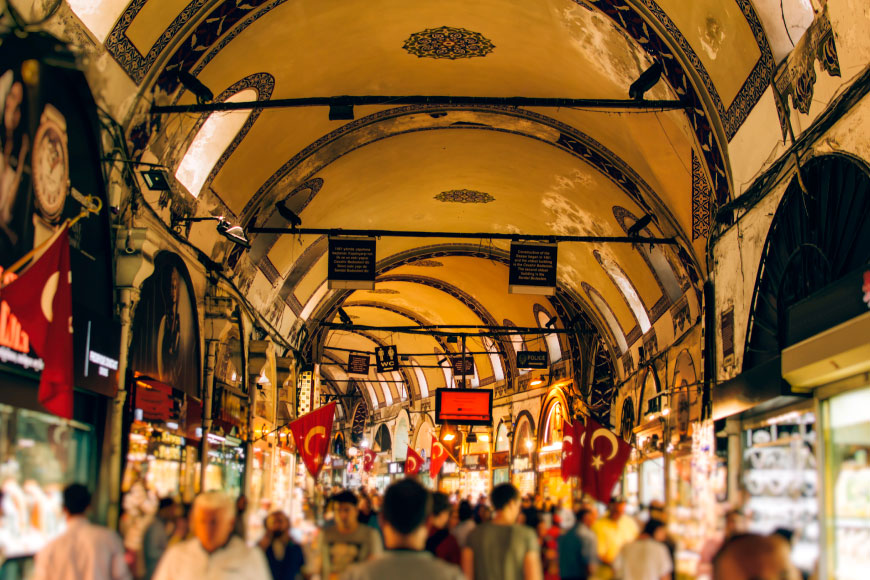 As a city of central importance to both the Byzantine and the Ottoman empire, it is not by chance that Istanbul would evolve into a prosperous hub for trade, and there is no place more representative of the city's longstanding trading tradition than the famous Grand Bazaar. The Grand Bazaar has been one of the most important commercial centres of Istanbul for over 500 years and it is also one of the largest and oldest covered markets in the world. Encompassing over 60 covered "alleys" with more than 4000 shops to choose from, it is a place where you can find anything from handwoven rugs and hand-carved pipes to Iznik pottery and exotic spices. But regardless of whether you are actually interested in shopping or just looking to find a seat at one of the cafes and watch the people go by while sipping on some Turkish tea, a visit to Istanbul could never be complete without experiencing the hustle and bustle of the Grand Bazaar.