One of the most beautiful and romantic Greek islands is back with a vengeance! Until recently, what Corfu lacked in terms of sophisticated accommodation offerings, it greatly made up for it through its impressive historical and cultural background, while its natural beauty is a match for no other. With a main town that can have you wandering for hours, endless picturesque seaside villages, a one-of-a-kind Museum of Asian Art and, of course, the famous Spianada Square with its mesmerizing charm, it is no wonder that it has captivated the hearts of those who have paid it a visit.
Now, the tables have turned and it is time for it to shine even brighter. Over the past couple of years, large investments have been directed towards elevating its hotel infrastructure with the aim of providing a gateway for high-end travel to a destination that has so much to offer, but was often overlooked. Its revival has now placed Corfu on the map as one of the most in-demand destinations of Greece for 2021 and we have included some of the hotels that will quite certainly steal the show in the coming season.
DOMES MIRAMARE; the acclaimed retreat of the stars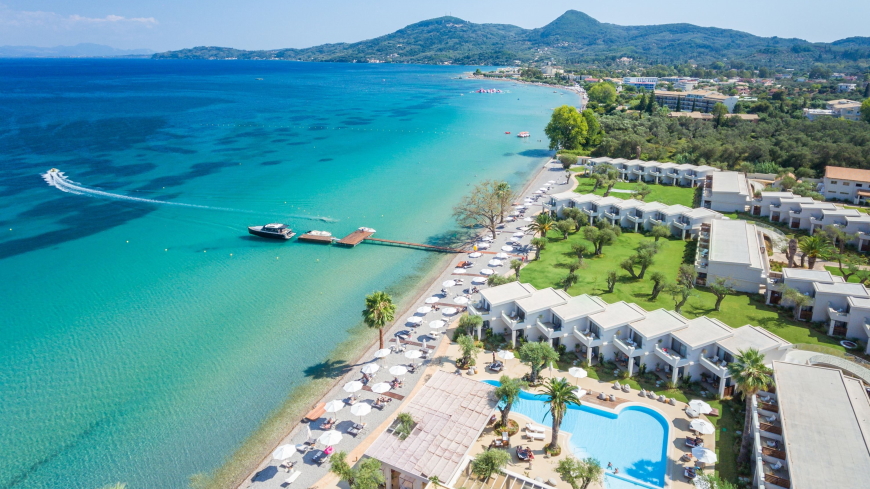 The unrivalled adults-only Domes Miramare with its renowned status as an elite retreat is an experience in and of itself. Perhaps the most exclusive property on the island, it has been honored by the likes of Maria Callas and Jackie'O, while many celebrities have crowned it as their favored hideaway. It is a place where the past collides with the future to birth a redefined hospitality, surpassing all expectations. Each room, suite, pavilion and villa stays faithful to the minimalistic and elemental flair of the property while white marble is a constant to its design, paying its respects to Corfu's rich heritage.
With the aim of indulging all the senses of its guests, the Soma Spa offers exclusive treatments at the most secluded area of the property accompanied by a soothing backdrop of clear-blue Ionian waters. As for the retreat's gastronomic approach, Corfu's most influential chef, Petros Dimas, makes his appearance with a culinary concept that fuses the local with the Mediterranean for the most mouth-watering selection of Corfiot delicacies.
DOMES OF CORFU; the unrivalled luxury family retreat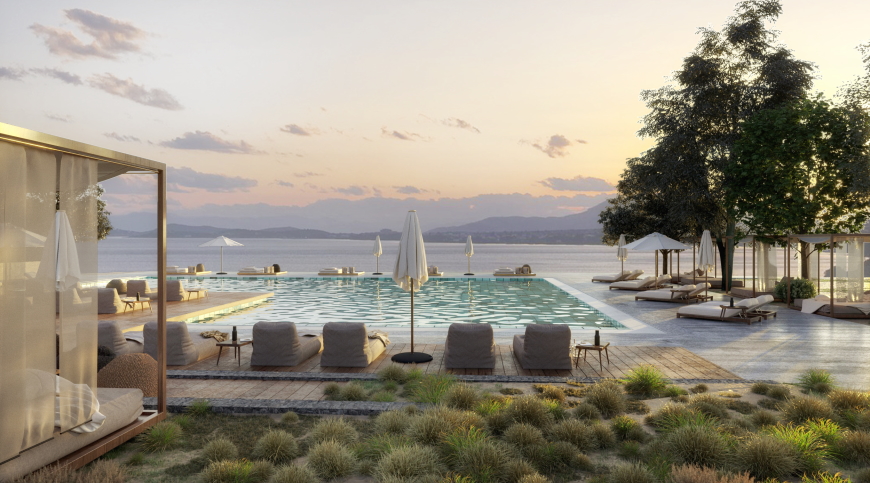 Alongside its sister property, this much-awaited resort will be debuting in June 2021, and together they will be joining forces in their already strong contribution towards the elevation of the island's upscale hospitality spectrum. Following a bohemian luxury design and aesthetic, as well as staying faithful to their Haute Living Selection offering, the Domes of Corfu will be set on a private, sandy beach surrounded by immaculate natural beauty.

In contrast to the Domes Miramare, however, it will also be accommodating families with younger children. Featuring family-friendly as well as adult-only designated areas and swimming pools, its guests will be able to enjoy tailor-made services. A section catering to the kids, the 'Domesland', incorporates facilities ranging from a creche and kids club to a teenage zone – filled with an oasis of daily experiences for the young guests. On the other hand, a state-of-the-art wellness center ensures absolute tranquility for those in need of stress release and a pinch of pampering. The most unique feature of the property, however, is 'The Core, Spianada' - an open air multifunctional complex with high-end street food outlets and food trucks, pop up shops, and contemporary art that brings forward a more modernist agora style setting.


GRECOTEL, CORFU IMPERIAL; an exclusive resort transformed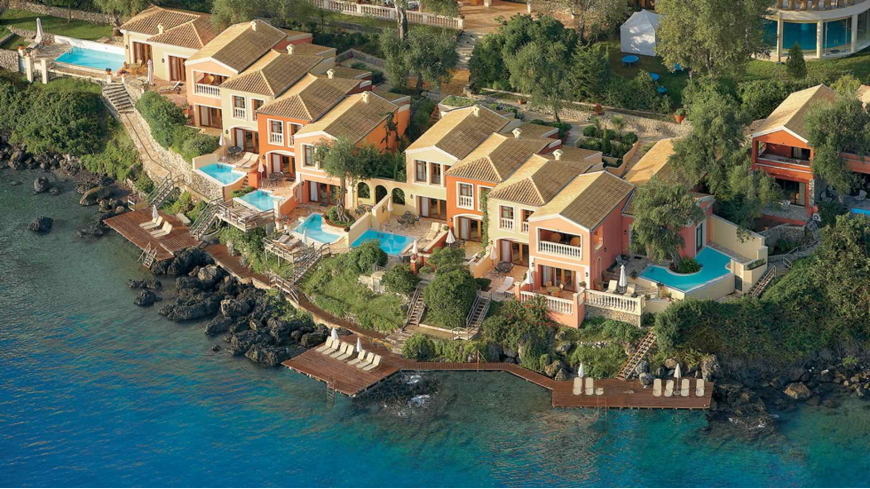 A complete renovation, a radical remodeling of all public areas, rooms, suites and villas, as well as a refinement of its wonderful selection of waterfront restaurants and bars, has put the Corfu Imperial at the top of our Do Not Miss list. While in its second-phase of renovations, taking place as we speak, the property's bungalow collection is being upgraded to new levels and is expected to conclude prior to its opening for the coming summer season. Sitting proudly on its private peninsula, it is the perfect dreamy haven for a secluded and sophisticated escape for both families and couples alike.
Reminiscent of Greek river gods and nymphs, the 2-storey Elixir Spa has expanded its facilities to include an indoor swimming pool and a state-of-the-art gym, while it promises to win over the heart of even the most discerning guest with its signature Elixir Spa treatments.
IKOS DASSIA; a transcending experience second to none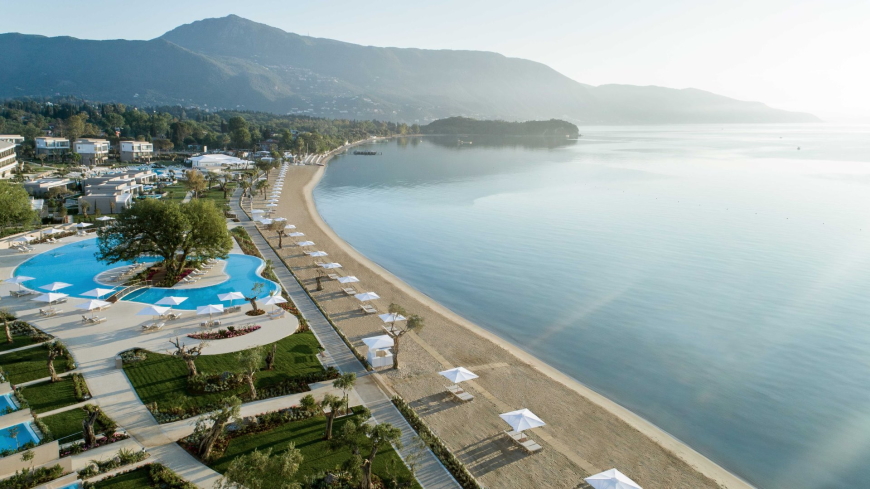 The celebrated Ikos Dassia with its award-winning, unique Infinite Lifestyle concept is an all-inclusive, luxury paradise. Immersed in fragrant woodland and decorated with a backdrop of turquoise Ionian waters the property is thriving in its truly differentiated offering. Its contemporary Mediterranean-style rooms, suites and villas are a treat for the eyes with their unobstructed sea views and romantic ambience.
If the magical surroundings are not enough to put your soul at ease, sunbathing on the hotel's private 600m-long white sand beach will probably melt all your worries away. Combine it with a calming treatment at the exclusive Ikos Spa by Anne Semonin and you will guarantee yourself the ultimate restorative experience.